Heya SteemVerse
My in-laws were coming over for dinner. That means extra cleaning. Something about ol school Mums (my mother was also like this), their housekeeping is beyond me and I always feel my house is just not clean enough ..... hmmmm ... and it isn't actually 😅
But the highlight of the day is my son insisting on adopting a kitten because his friend can't keep it. This has actually been on-going for days. He has been going on and on and on trying to get me to say yes.
I kept saying NO. We already have a cat. A cat that was also adopted after I had said I didn't want a pet in the apartment. And now again!!!!
Long story short. I was outnumbered. 5 against one... gahhhh. So the kitten arrived late last night. The Hubs got it settled in. Smokey the cat was upset as expected. And today all day, it was slowly letting him get familiar with her. She is right now kept in a cage until Smokey settles. The Hubs has some plans on working something out to give the kitten more room to roam. Perhaps tomorrow.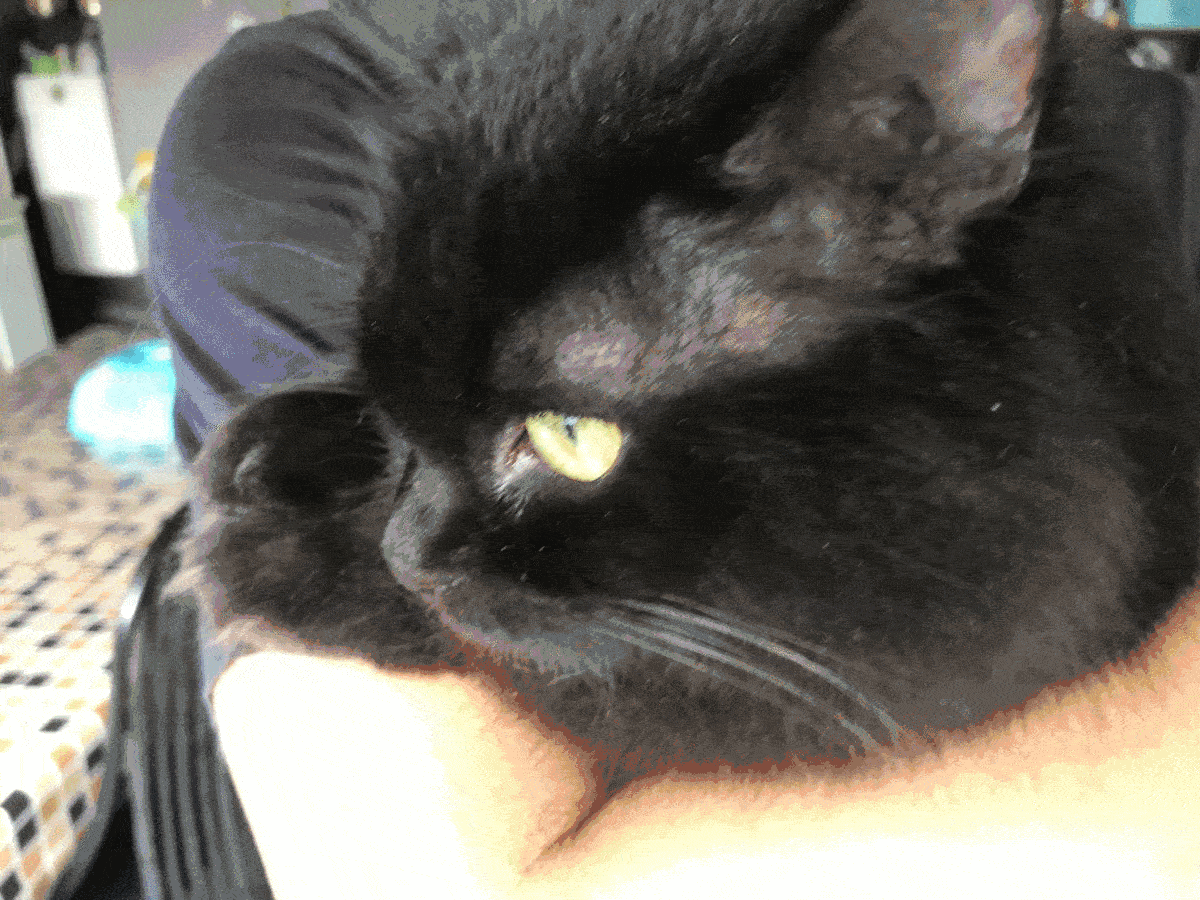 This 7ish kilo cat needing some TLC
Gaaaahhhh!! Why is no one listening to me? I am a One Cat Woman 😭😭😭
Ok done with that!! How was your day?

Images & Videos are from my Photo Gallery unless stated
Free Online Apps Used: Canva.com, ezgif.com




10110

Daily Activity,House Chores,Walking