Merry Christmas night - Actifit: December 25 2019
It is the tail end of Christmas where I live in the central part of the United States. I have such a happy, satisfied feeling right now, as it was a lovely day. We started our day with a really nice breakfast and then present opening. It was such a delight to see the kids open their gifts and exclaim over them. It makes me so happy for them to be delighted by a gift, even though they are just about grown up!
I spent the afternoon cleaning and preparing for guests, and then we had a lovely dinner with relatives, followed by a gorgeous Christmas cake that my niece made. It was quite decadent — chocolate with peppermint, and cake pops on top.
After that the k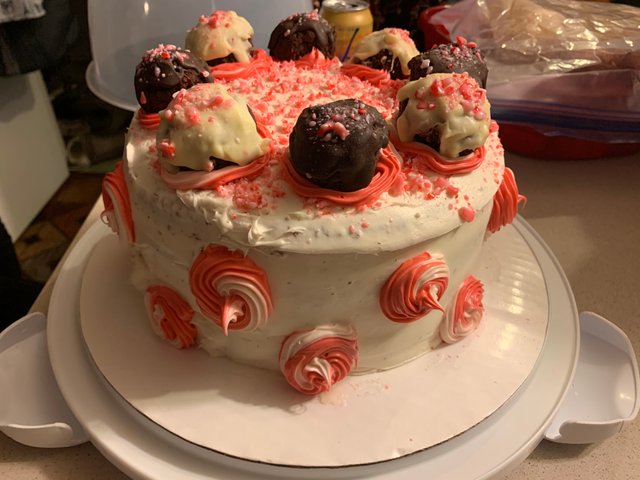 Here was our serving table: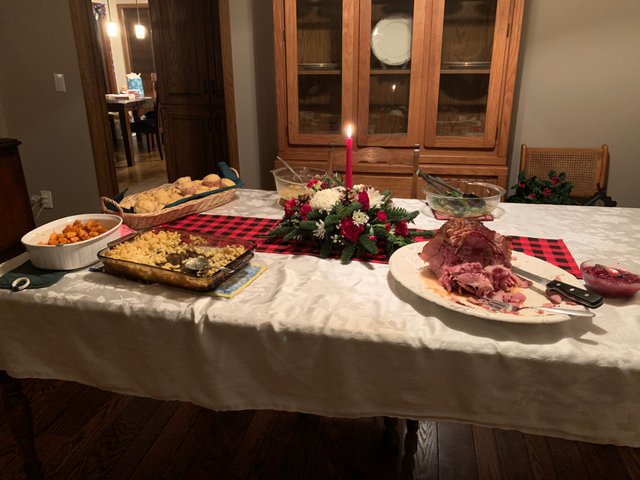 I did get a ton of steps today. It started after midnight last night when I was playing Santa and getting everything wrapped and under the tree, and continued today as I cooked a big breakfast, cleaned up dishes, then distributed gifts. And then all afternoon I tidied and cleaned and cooked and and then tonight I cleaned up again!
Big day. And now I am ready for sleep. Good night!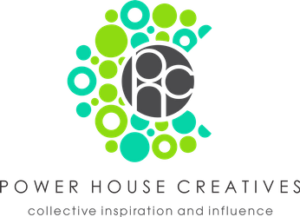 Join me on Actifit! Get inspired to move every day, get fit and get rewards. Click this referral link to get started. Or find full instructions here.
Also highly recommended:


26884

Daily Activity,House Chores