Well, where to begin.
Another shovel session in the morning because it snowed again.
Then when the kids woke up I walked them to school, beat the traffic again.
Then we went out for breakfast, we ordered "breakfast smoothies" (mine was a mix between oatmeal, almonds, banana, blue berries and yoghurt) and a croque-monsieur afterwards.
We then went for a little shopping while we were in town and then headed back home. I took a little powernap and then vacuumed the hall, kitchen and living room.
I took the car to get the kids back though, my energy was spent for the day but while making this report I'm getting a headache and a cold, oh well, time to sleep.
Laters!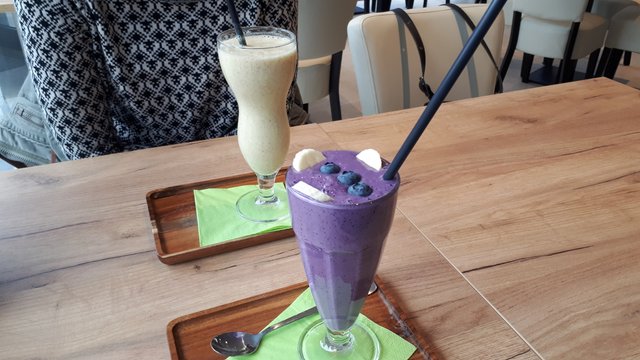 Our smoothies 🙂



19063

House Chores, Shoveling, Walking