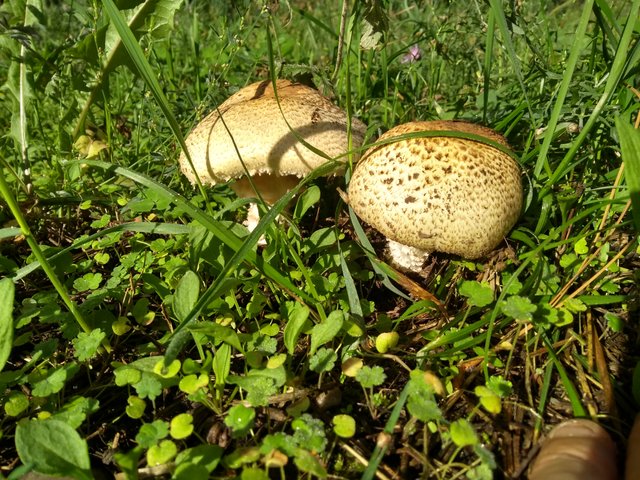 Yesterday was another funky one. I got grain first thing and as I was leaving driving out the gate I saw a nice group of huge mushrooms. Crazy big, nearly dinner plate sized, masses of fungus popped up from the field.
The sheep and birds are deliriously happy and dove right into the grain piles. They get to be a bit bitchy when the grain has run low in their pen. They get more about once a week with quantity varying widely depending on the brewing the brewery does.
Later in the day I spent time hauling the bark into the yard to start piling on a pallet near the wood pile. I figure the bark will work well in the fire pit for the winter so we aren't burning wood meant to heat the house. The trees downed around the farm are providing a healthy amount of bark so no point wasting it.
I have to pick beans for an order, move more bark and wood, and work on ticking off projects on my long ass list today.



10574

Daily Activity, Gardening, House Chores, Walking, Yard Work