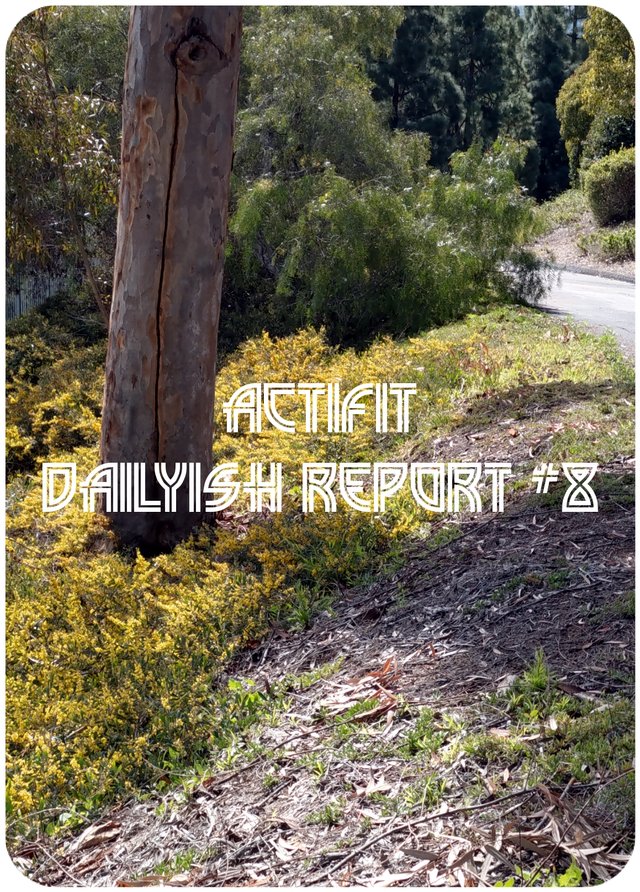 Hello from California!
I was greeted this morning by the increasingly familiar sound of rain drops splashing against my window. I cracked it open and let the crisp wet air fill my room. I stretched, pet Barklie till he stirred and made my way through the morning.
By lunchtime my stomach was making all sorts of complaints and the sun had broken through the clouds to reveal another beatiful San Diego day. I took this as a sign to get outside and made my way up the street to my local deli.
Along the way I stopped to enjoy the vibrancy of the freshly fed vegitation and appreciated the fresh aroma of the plants as they anticipate the coming warmth of Spring.
I am fairly positive my coworkers find it odd that I find such facination in the same routes day after day, but viewing the landscape with a beginners mind has helped me to appreciate the nuances of the passing days.
Today I am grateful that I found meditation to help me focus on being in the present moment during my walks whereas in the past I would spend this time trying to solve the problems I went on the walk to escape in the first place. Creating this space lets me find the answers to my problems in the void i create between the constant flow of my life.
Stay active Steemit!


7312

Walking