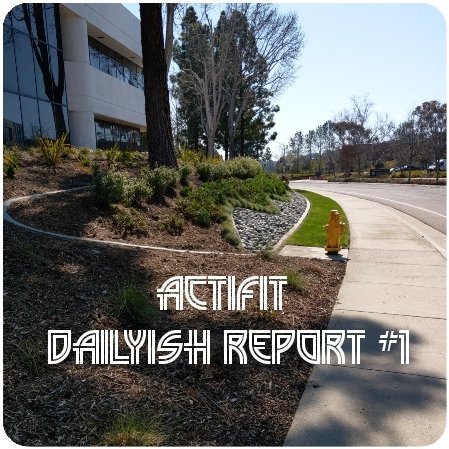 Hello from California!
Today marks my first Actifit Report Card EVER, which is a pretty big deal because it means the start of a commitment to myself and to my fellow Steemians.
I am setting a dailish goal of 5000 steps as a way to keep myself accountable and also to make sure I am there for my pup Barklie who deserves that much activity daily. So to keep myself on track please only upvote my posts if I reach at least 5000!
My steps today came mostly from a beautiful walk I took during my lunch break. My office is tucked away on a fairly quiet side street where the landscaping is varied and pleasing. The movement of the road side to side reminded me of how my day today felt like a battle of back and forth between clients and how nice it was to get out for thirty minutes.
After getting home from work my pup made it clear that my duties as a father were calling. I took Barklie down to his normal stomping grounds at the upper playground of an elementary school near my house. He enjoys the freedom of being off leash and especially the abundance of gopher holes. I walked a few laps around the playground before heading back home to relax.
I feel grateful today for how nice the weather managed to stay despite looking like it was going to rain all day. Tomorrow I am going to visit a small cafe I found on a path behind my office and hopefully find something healthy to grub on.
Stay active friends!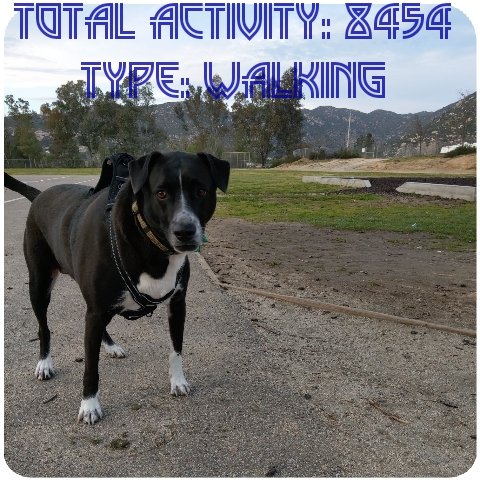 8479

Moving Around Office, Walking