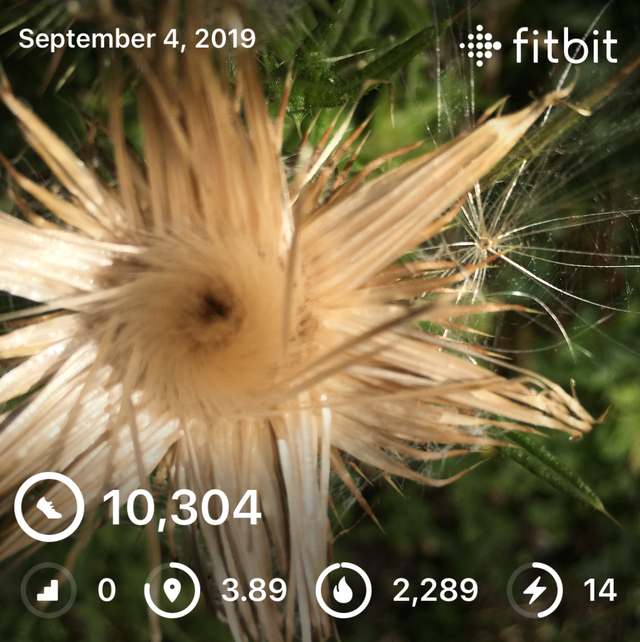 Hey everybody!!
Well.......all I can say is.......
HALLELUJAH! 🙏 the software issue has been FIXED!😇. It was an 11 hour day, but I was able with the expertise of tech Tim, to get all things fixed and running again. It was like a 20 ton weight had been lifted off of my chest!😳. I am SO happy-you've no idea!!!
With the super long day, I planned on actually not hiking. My candle is only so long and I have burned it at both ends too much lately. That might explain the illness combined with undue stress that took it's toll on me. The day was still full with patients and various other duties, so staying inactive was not possible.
I've spent the last 2+ hours roasting coffee for a customer and will have another batch tomorrow night to roast for a different gal, so tomorrow is lining up to be busy as well.
The plan is after dinner, a little TV, and some Steem, it will be off to bed for this gal!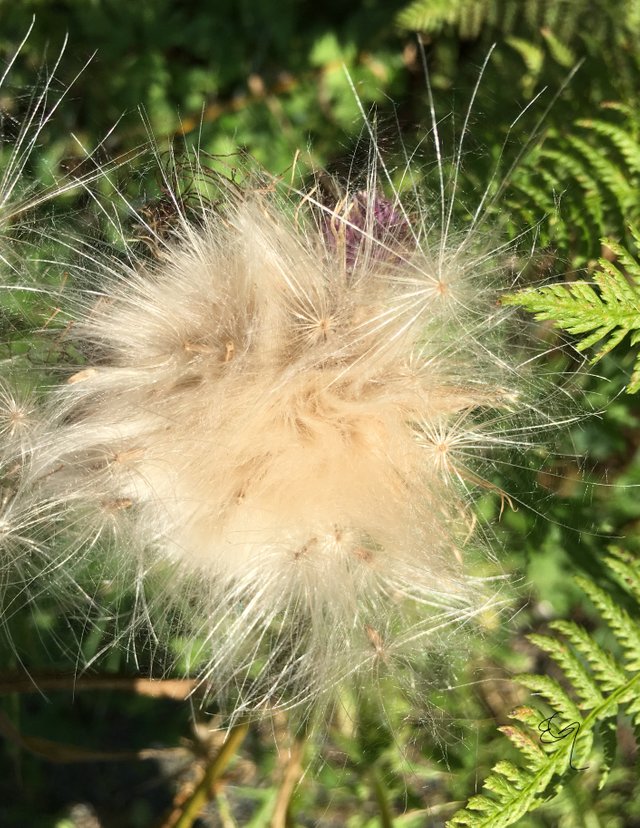 Thistle seeds behind the fitbit stats and in this picture.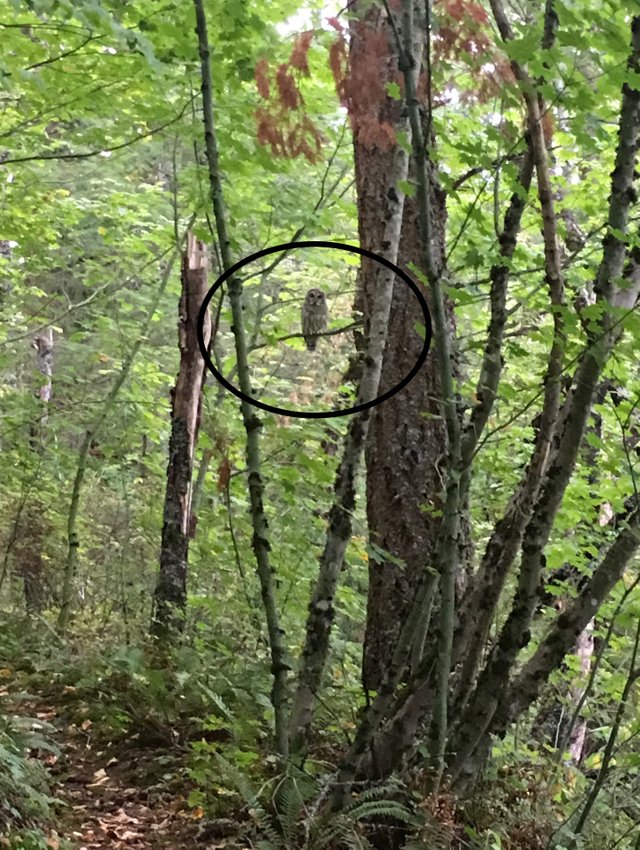 A silent observer as we hiked yesterday.
That it for now. Have a good day wherever you are. 😎☕️💤


10304

Daily Activity,House Chores,Moving Around Office