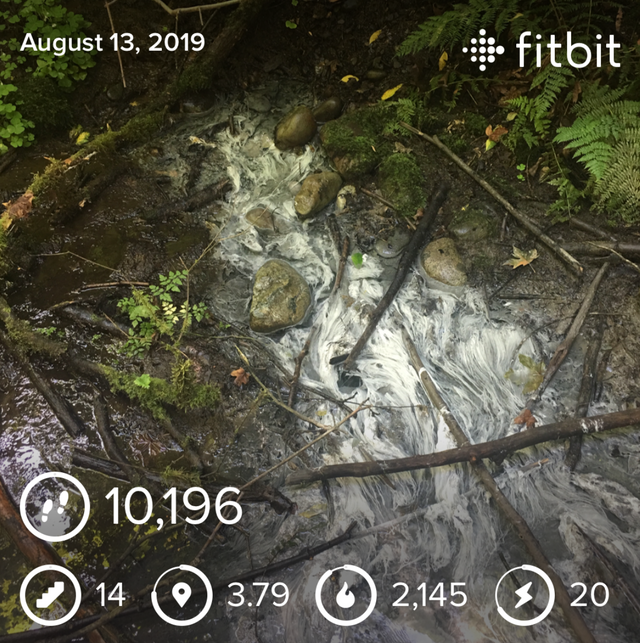 Hi guys! Today was another lovely day spent with Bill and Agi, our son and daughter in law.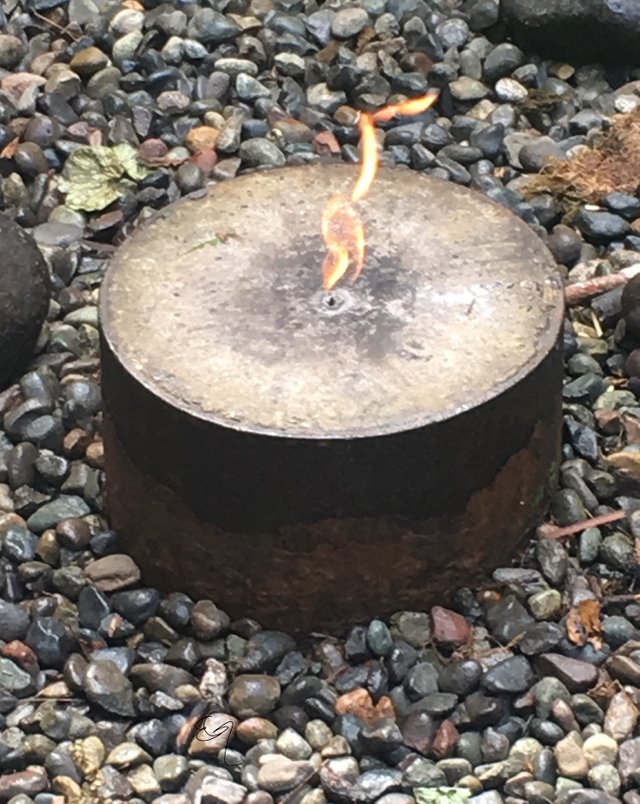 We went to a state park near their home and checked out a flaming geyser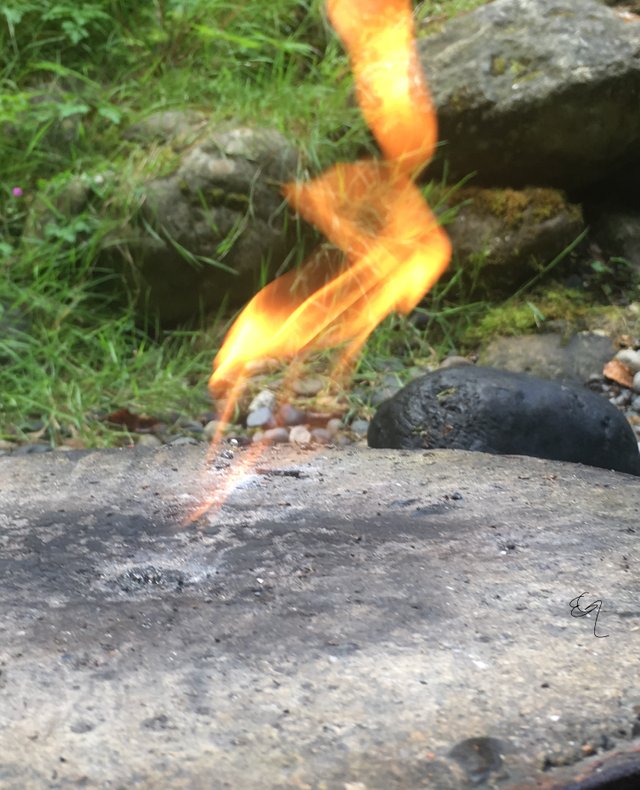 Further up the trail was it's counterpart, the bubbling geyser.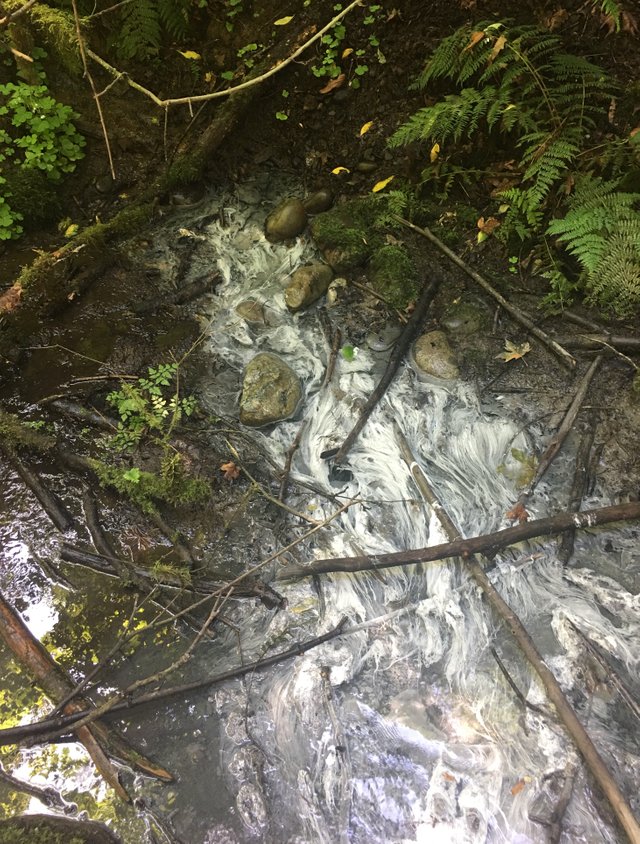 Apparently, back in the early 1900's, they were test drilling for coal and found a methane gas well. It's still burns today. The bubbling geyser is located in a stream near the flaming one, and the white stringy stuff is calcium carbonate.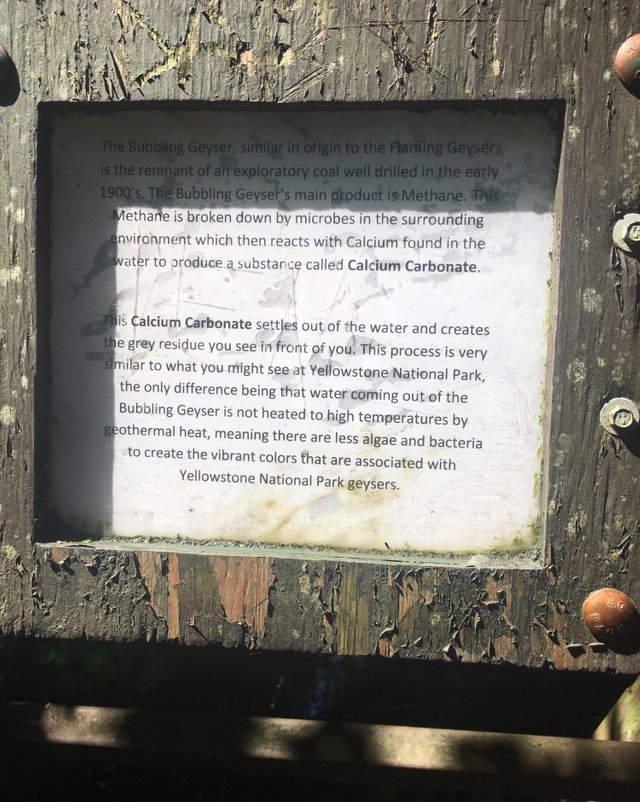 Methane is bubbling up in the creek bed-hence the 'bubbling'. It was pretty cool!😎
Alas, then it was time to eat lunch and think about heading back home😔 The traffic in Seattle is every bit as horrific as they say and then some! It seems especially so for those who aren't used to other people leaving 2-3 feet from the back or front of your car as they change lanes! Did I mention that most are traveling more than the 60 miles per hour speed limit?! If one person suddenly slams on brakes or misjudges something........😳
So it was hard to leave as it had been 8 months since we last saw them! 😢 We need to not let that much time go by again! Life is too short for sure!
That's it for now. Have a good day wherever you are!😎



10196

Daily Activity,Hiking,House Chores