This morning for my walk I factored the possibility that the river paths could still be flooded into my route. I started by going to Alton Baker Park. Parts are still under water, but I think it's a little lower than it was. The sign in the picture says "path may be flooded when river rises". True!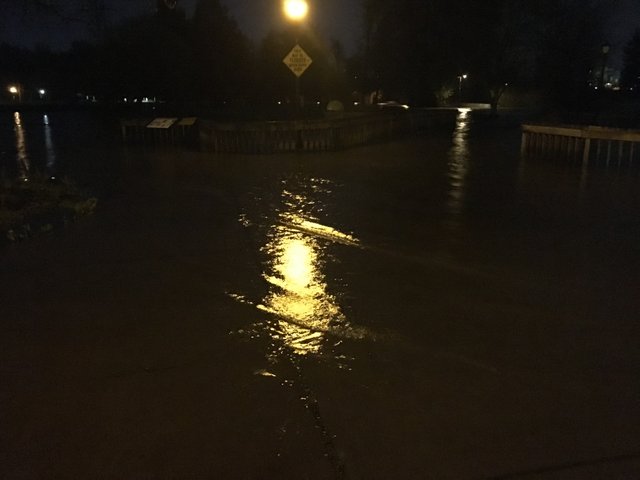 I then went across the bike bridge and up the riverbank path toward Maurie Jacobs Park. Here's a photo of an area of the river that's usually a sandy flat section of the bank — notice the partially submerged bench on the left.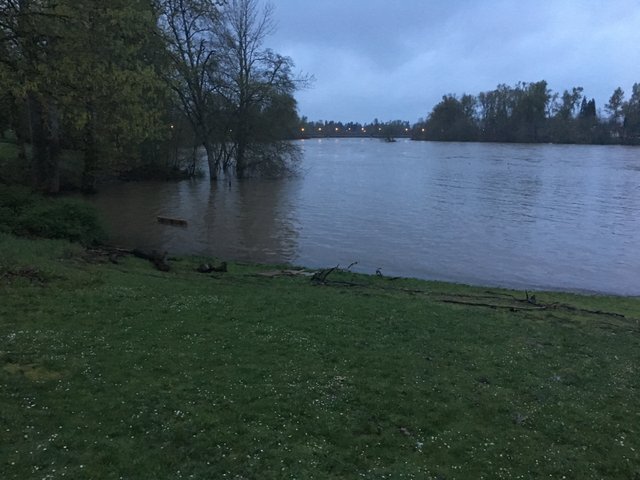 Then I crossed back over the river on the Greenway Bike Bridge. I found it enjoyable to hear the rushing river sounds during my time walking along it — since the river is running higher and faster it's louder, too.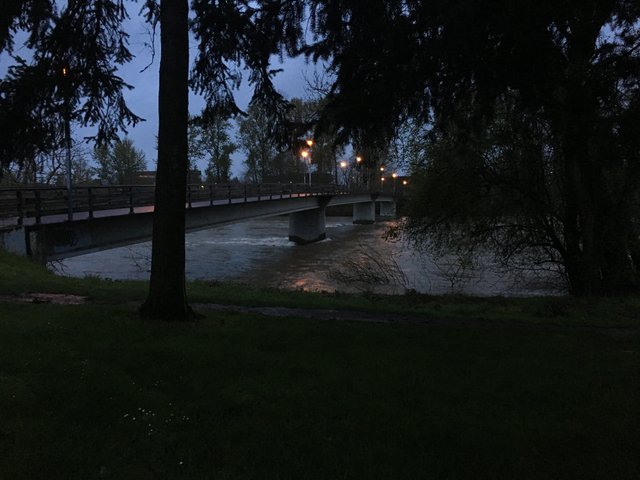 Rather than take the riverbank path home like I normally would (since I assume the part that blocked me the other day will still be flooded) I walked home via a sidewalk route, essentially the reverse route of how I normally start my walk.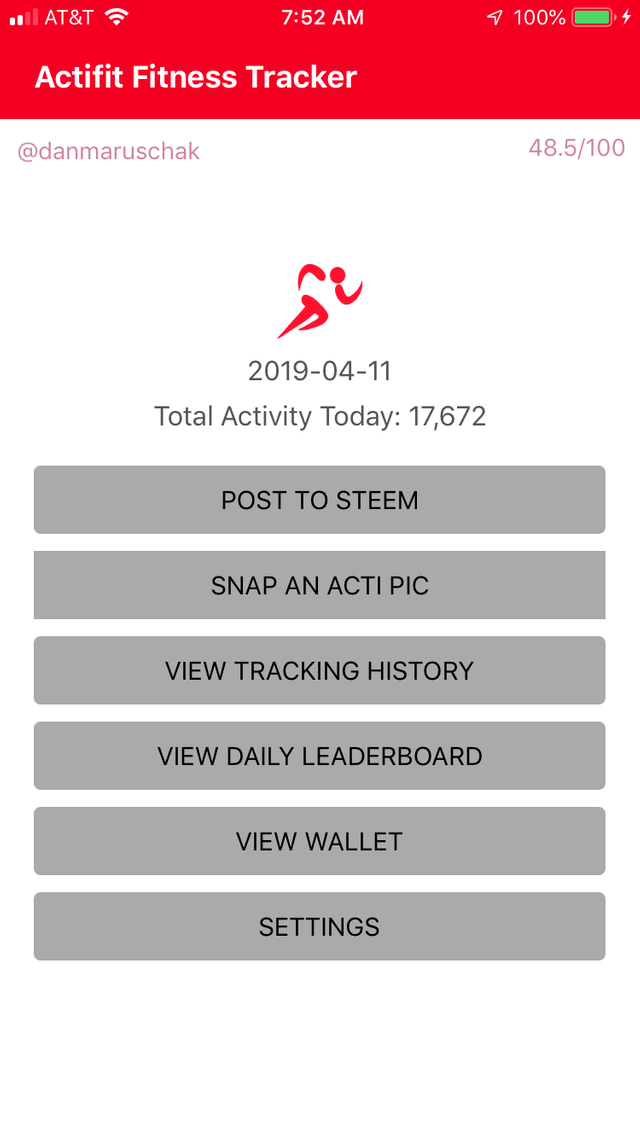 17672