Hello dear Steemians and Actifitters!
I hope you've had a wonderful day.
A street musician in one of the metro station: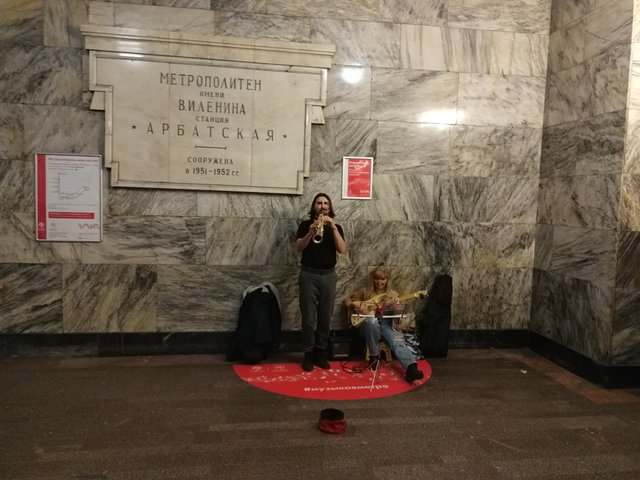 I took this picture, while on the move during the day.
---
Now, on my daily activities.. As usual, I spent the first part of the day, researching the cryptocurrency market and the global economy. Also, I analyzed the charts of some cryptocurrency pairs and FX pairs. Then I did my daily Cryptocurrency Market Overview for my DTube channel.
At about noon I went out and had a short stroll in the neighborhood. A bit later I got into a bus: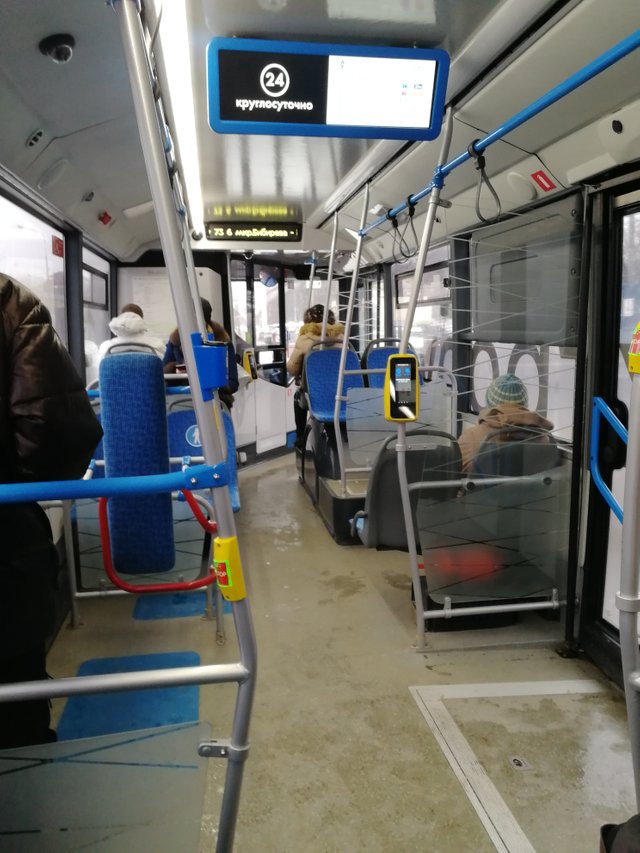 and traveled to one cafeteria, because there I had to meet with my ex-colleagues.
We had lunch together and talk about many many things. That was my lunch: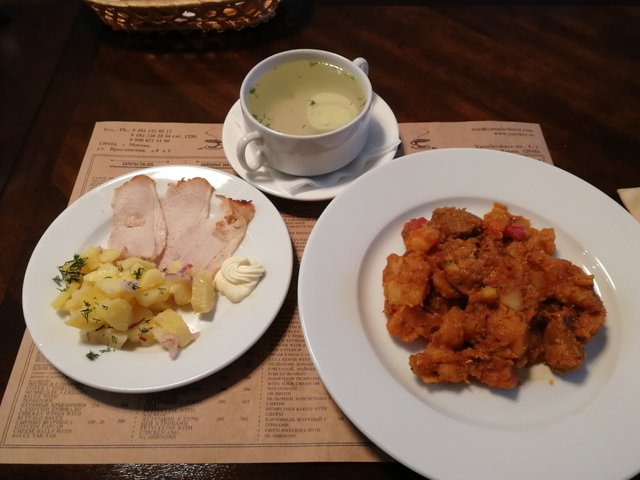 After lunch, I decided to go to the city center. So, I went to the metro station. This is how most of the escalators in the metro stations look like: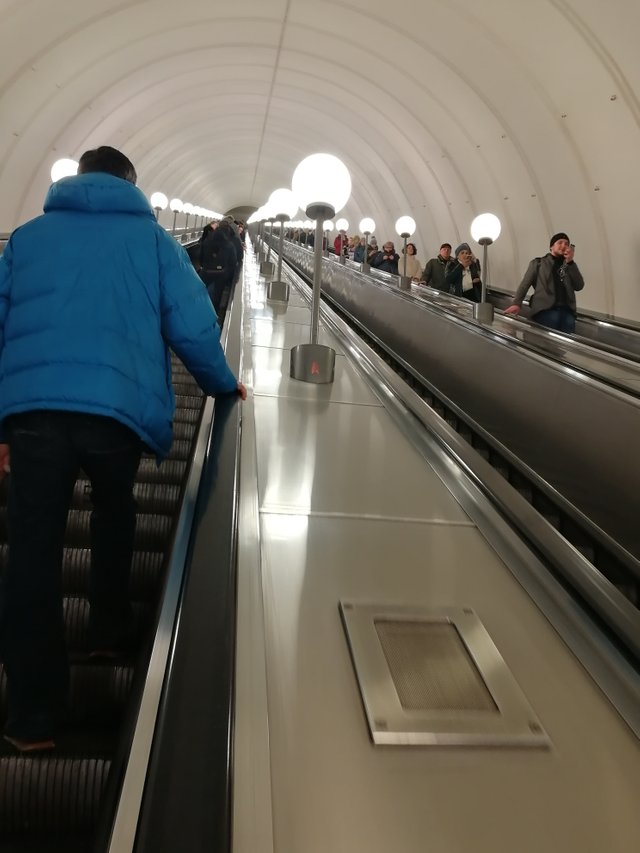 In about 15 minutes I was in the city center. It was raining: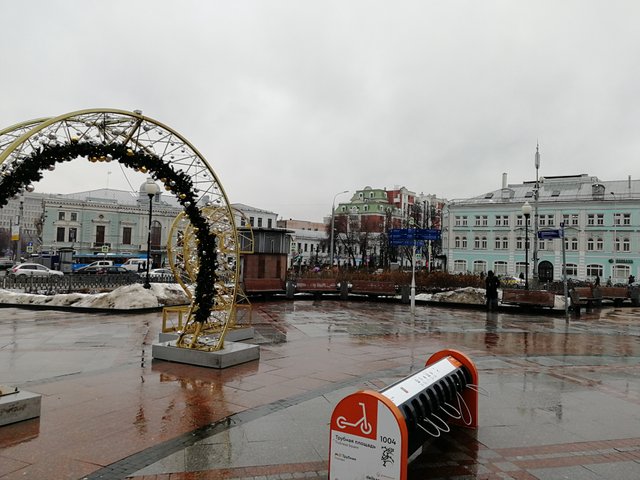 The temperature was about +1 or +2 degrees Celsius. Finally, spring is coming.
Yeah, but this rain was not very pleasant. So, I decided to go to my favorite cafeteria. I ordered a chocolate cake and a cup of coffee with milk: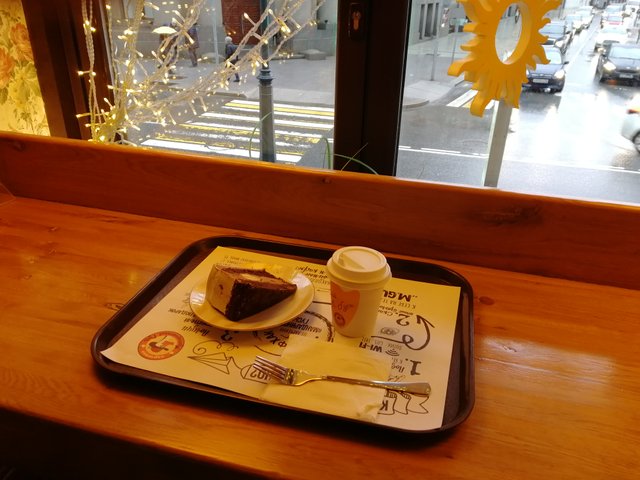 You can see that I sat at the window :).
The choco cake was very delicious: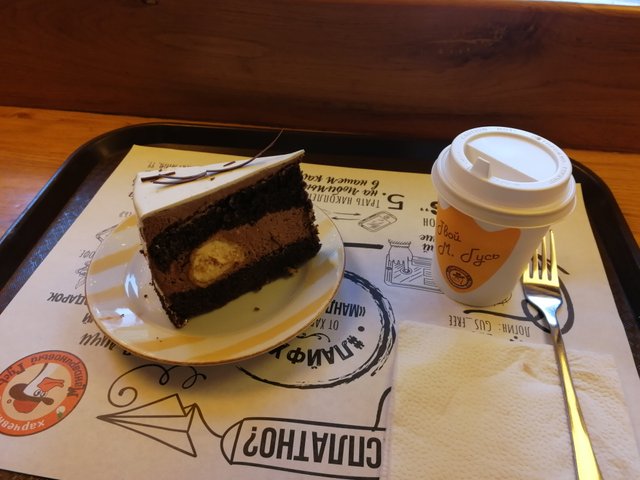 After having stayed in the cafeteria for almost 40 minutes, I went out and continued my stroll: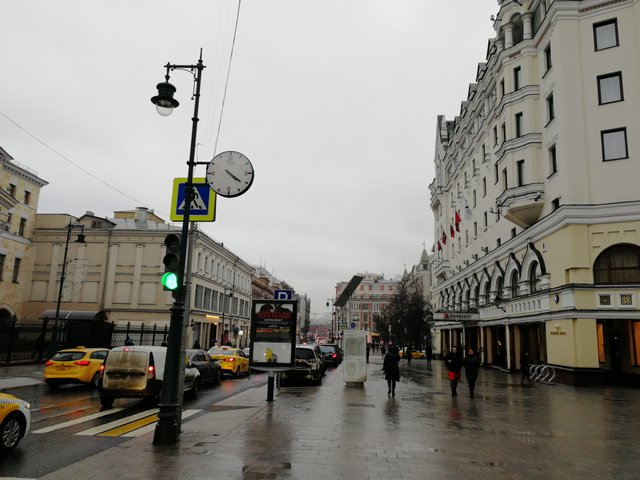 And, of course, while walking on the streets I took a few shots: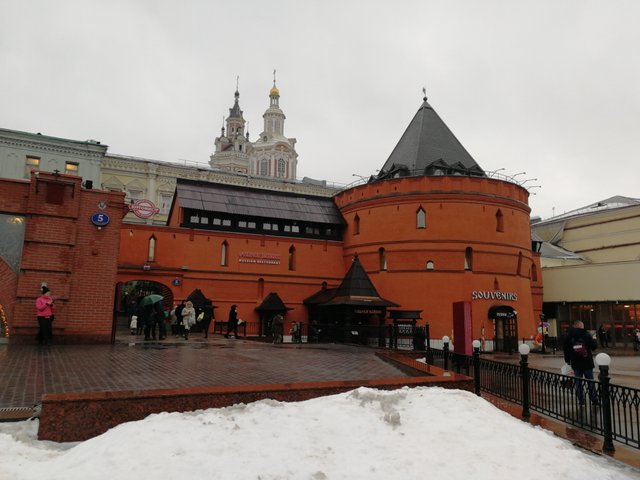 Then I decided to go to the Financial District and to meet a friend of mine, who works there. So, I traveled by metro: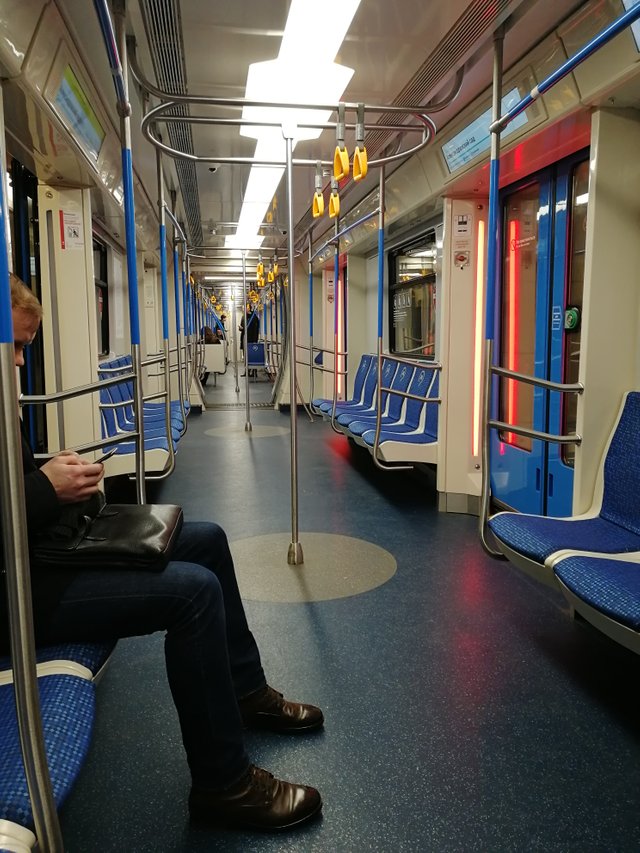 In the Financial District I met my friend: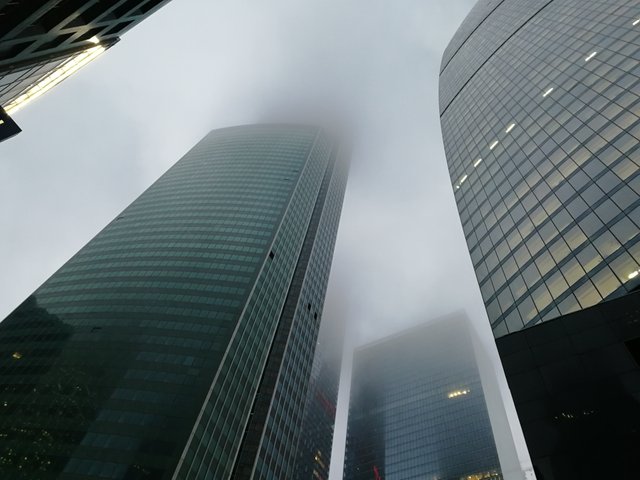 ... and we talked about NYSE and the cryptocurrency market for almost 30-40 minutes:
It was still raining: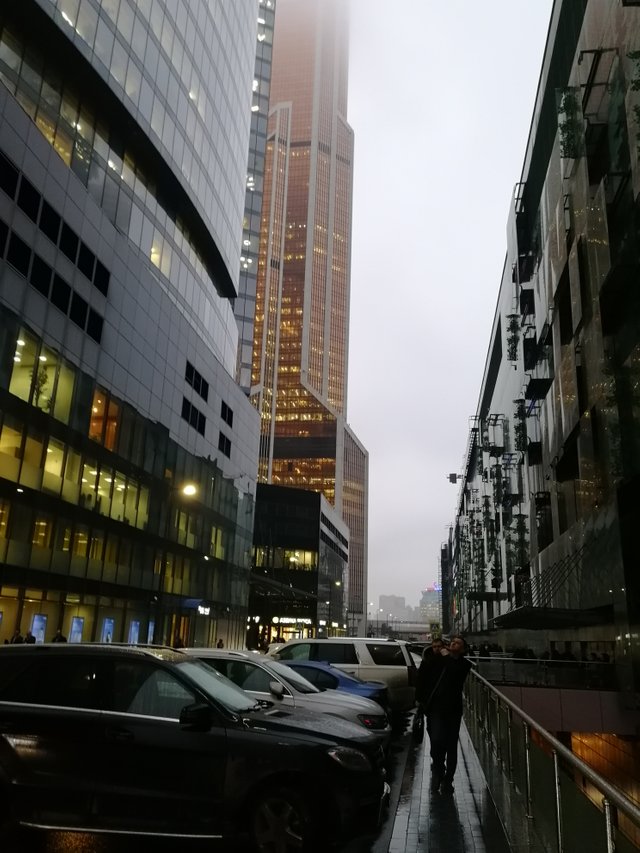 After that I went to the train station: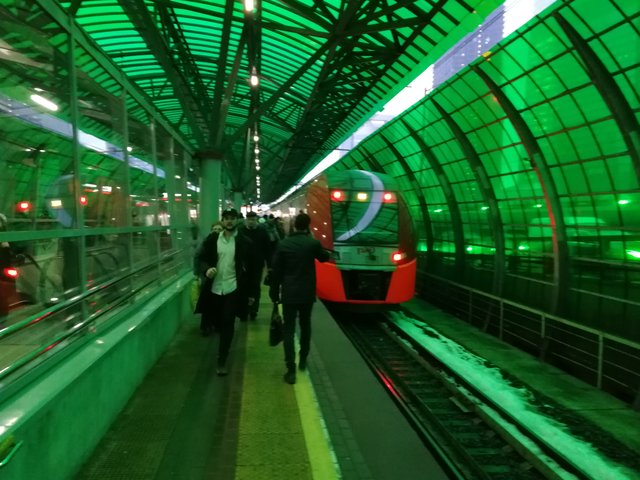 ... and traveled back home.
At about 7:30 p.m. I was already at home. I spent the evening at home, mainly Steeming. And I uploaded a video on DTube, in which you can see how people celebrate Maslenitsa in Russia. Watch the video and enjoy some medieval music.
That's it for today! Thank you for reading!
---
Fellow Steemians and Actifitters, stay active and be fit! Have a wonderful day tomorrow!


14756

| | | | | | |
| --- | --- | --- | --- | --- | --- |
| | | | | | |
| cm | | cm | | cm | |