Daily Raport... ekshibicjonizm, czy nowoczesność? [PL/EN]
Leniuchowania ciąg dalszy, chyba starzeję się, bo potrzebuję więcej czasu na regeneracje po nocnych zmianach. Pogoda nieco się poprawiła, wciąż mocno wiało, ale już nie padało, żeby nie zmarnować całego dnia na błogie lenistwo wybraliśmy się z żoną na spacer przy okazji zakupów w sklepie bio. Dwa lata temu mieszkaliśmy niedaleko tego sklepu, ale nigdy nie chodziliśmy po tamtych osiedlowych uliczkach. W większości są to domy z lat 70-tych i 80-tych XX wieku, ale zdarzają się nowsze, wśród nich wyróżnia się konstrukcja, która jest na zdjęciach w której front i rewers budynku są całe ze szkła, bardzo ciekawa, odważna i otwarta konstrukcja, z tego co zauważyliśmy na parterze jest kuchnia a na piętrze salon, właściciele nie są jednak 100% ekshibicjonistami, gdyż sypialnie są w budynku po prawej stronie. Nie jest to jedyna tego typu konstrukcja w okolicach Mons, widziałem jeszcze dwa inne domy o podobnej otwartej konstrukcji. Osobiście nie wiem, czy odważyłbym się zamieszkać w podobnym domu.
ENG I guess I'm getting older because I need more time to regenerate after the night shift. The weather has improved a bit, it was still blowing, but it wasn't raining anymore, so as not to waste the whole day on blissful laziness we went with my wife for a walk while shopping in the bio shop. Two years ago we lived near that shop, but we never walked along those streets. Most of houses there are from the 70's and 80's of the 20th century, but there are newer ones, among them stands out the construction, which is in the pictures, the front and the reverse of the building are all made of glass, very interesting and open construction, from what we noticed there is a kitchen on the ground floor and a living room on the first floor, but the owners are not 100% exhibitionists, because the bedrooms are in the building on the right side. This is not the only such structure in the Mons area, I've seen two other houses with a similar open structure. Personally, I do not know if I would dare to live in a similar house.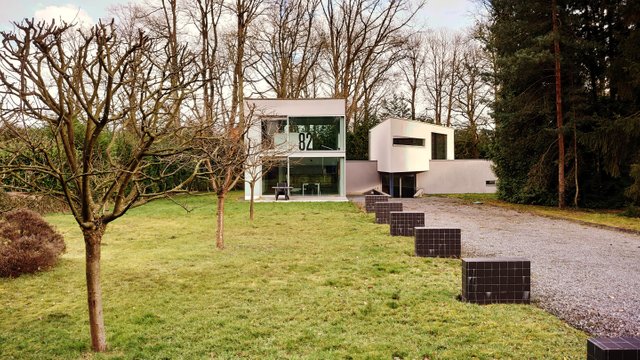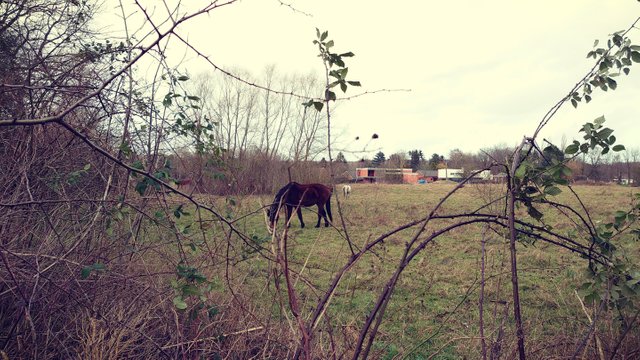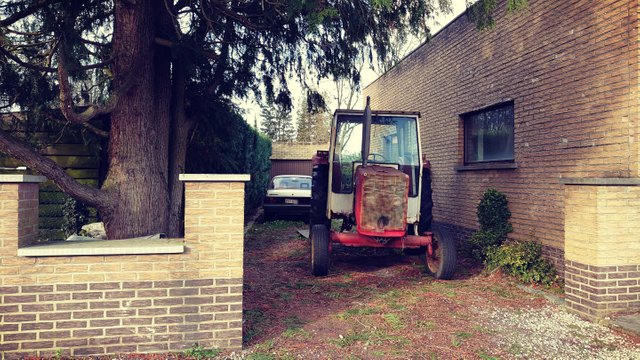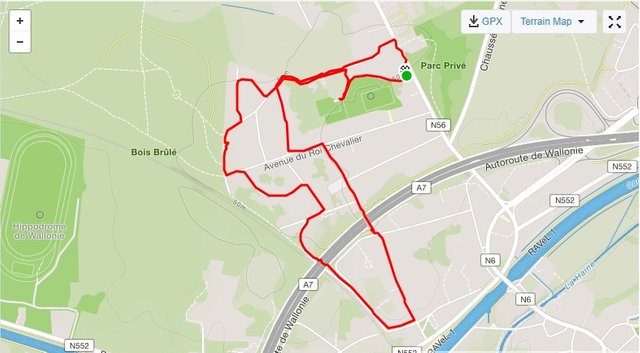 My 2020 goals:
| Sport | Goal | Done | % |
| --- | --- | --- | --- |
| Walking | 2000 km | 140,67 km (+4,38km) | 7,03 % |
| Cycling | 2500 km | 91,84 km | 3,67 % |
| Running | 1500 km | 129,81 km | 8,65 % |


It was my Actifit Report #536 Don't stop me now! Keep going!


7488