Zdecydowanie mam słabość do tych zwodzonych mostków, przez ten most na zdjęciu poniżej często przejeżdżam podobnie jak tysiące kierowców dziennie, ale nigdy nie widziałem, żeby był podnoszony. Najprawdopodobniej z racji tego, że jest to nieużywana odnoga kanału centralnego.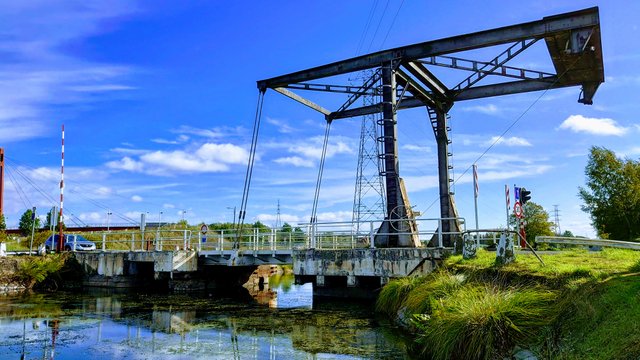 Ten kanał jest ślepy prowadzi donikąd, bodajże kilometr dalej kończy się, natomiast za tymi drzewami po prawej jest główny kanał żeglugowy Nimy - Bruksela, to właśnie z tego miejsca zacząłem dziś swój trening. Zdecydowałem się na luźny bieg, bez żadnych celów, po prostu biec przed siebie wzdłuż kanału i zawrócić przy dużej windzie, dopiero z czasem zrodził się w mojej głowie pomysł pobiegnięcia dziesięciu kilometrów, dlatego też musiałem wbiec pod górę na ścieżkę wzdłuż kanału historycznego, gdzie przebiegłem kolejne dwa kilometry i dopiero wtedy skręciłem w stronę windy.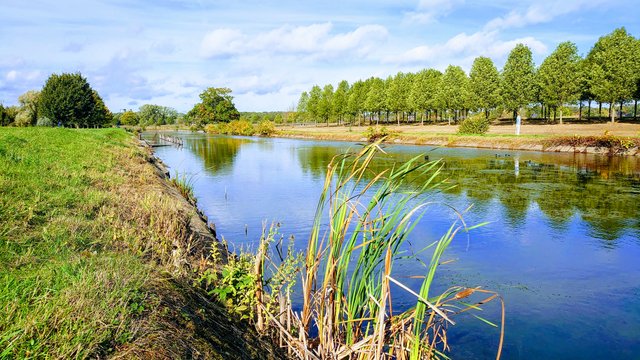 Już po skierowaniu się w drogę powrotną przy windzie zastanawiałem się czy gdy dobiegnę do punktu startu będzie to 10 km, czy mniej, kalkulowałem w głowie ile jeszcze dystansu mi zostało. Po pokonaniu mostu w Thieu miałem już pewność, że będzie to dycha z lekkim okładem. Skończyłem tuż obok kolejnego mostu, który podobnie jak ten pierwszy zapewne jest sprawny technicznie, ale nigdy nie byłem świadkiem jak jest podnoszony. Wyszedł dość fajny równy bieg w tempie 5:35 min/km.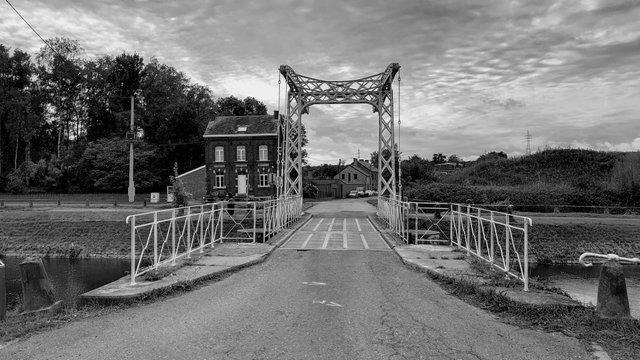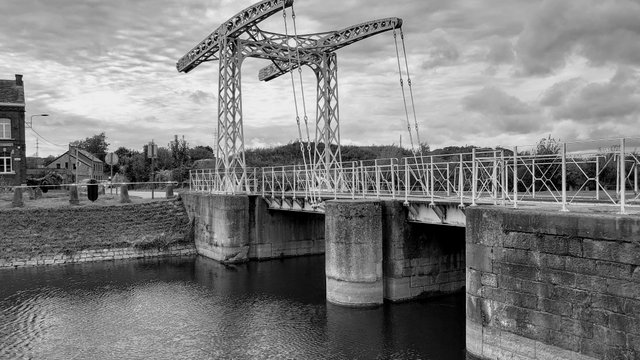 Często nad tym kanałem można spotkać wędkarzy, podobnie było dziś, woda jest zastała to może świadczyć, że są tu jakieś ryby. Parę lat temu miedzy śluzami na innym rzadko używanym kanale widziałem w wodzie porządne sztuki i nikt tam nie łowił, ale nad tym kanałem widzę sporo wędkarzy, ale nigdy nie widziałem żeby coś złowili, chodzi chyba tylko żeby pomoczyć kije :)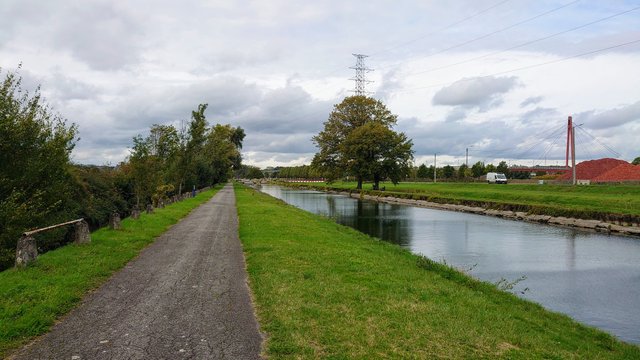 Dziś prawdopodobnie treningu nie będzie, bo trzeba jechać do Brukseli, żeby zagłosować w wyborach, a wieczorem do roboty.
My 2019 stats: total distance 5104,12 km (+ 14,75 km)
Sport
Distance
Difference
Walking
2093,67 km
(+ 4,75 km)
Cycling
2243,90 km
Running
714,87 km
(+ 10,00 km)
Rowing
30,72 km
Elliptical
20,96 km
---
| Current Actifit User Rank: | 55.00 (+1.01) |
| --- | --- |
| | |
| Current AFIT Balance: | 70335,155 |
| Current AFITX Balance: | 10,1 |
| | |
Don't stop me now! Keep going!


17210

Daily Activity, Jogging, Running, Walking