Můj deník 15.10.2019
Ekonomika pohybu
Viděli jste někdy tygra ne? V podstatě je to lenoch. Celý dny odpočívá, leží, sbírá síly a jenom vzácně zabere. Kdy? Když cejtí šanci na kořist...Jinak se nehoní, protože si dobře uvědomuje, že běhat celej den za kořistí ho akorát vyčerpá (teda on si to nejspíš ani neuvědomuje, je to v něm zakódovaný). Takže leží a čeká. Občas popojde najde stín a zase čeká. A pozoruje...
My (už) nejsme lovci, takže tahle paralela úplně nefunguje, ale přesto že běhám půlmaratony, stojim na rukách, zvedám činky, protahuju se a dělám další a další skopičiny, jsem taky tak trochu tygr. Snažim se totiž o to, aby každej můj pohyb stál přesně tolik energie, kolik stát musí. Ne víc, ne míň. Ne vždycky se to daří, ale od toho se člověk učí. Má to hned několik jednoduchých principů...Vlastně je to jako s autem. Když pojede člověk do Německa, tak to poslední co chce, je jet vesnicema (pokud to teda není kochací typ). Protože cesta po vesnicích trvá. Je to jako jet "osobákem" do Prahy. Hodně zastávek, hodně přestupů...Takže zvolí dálnici. Dálnice je taková zkratka. A v pohybu se taky zkratky používaj. Člověk hledá cviky, který ho dostanou do cíle rychleji. To je jedna věc...
Druhá věc je ta, že do Německa taky člověk nechce jet na dvojku se zataženou ruční brzdou. To je na pytel, protože ačkoliv nejsem odborník na auta, tak nějak selským rozumem předpokládám, že to vozu moc neprospívá. Lepší bude na tý dálnici zařadit vysokej převod,aby se snížili otáčky. To jednak auto líp ponese a druhak to bude ekonomičtější. A zase úplně stejný je to s pohybem. Člověk chce běžet půlmaraton, nebo dělat angličáky, či co já vim a snaží se to udělat tak, aby to stálo přesně tolik energie, kolik je třeba. Takže řeší třeba techniku pohybu, aby se zbytečně nenadřel navíc. A taky provádí servis, opravuje co opravit třeba, protože řetěz je jen tak silnej, jako jeho nejslabší článek.
Tyhle věci neradno podceňovat. Se zadřeným motorem se totiž daleko nedostaneme.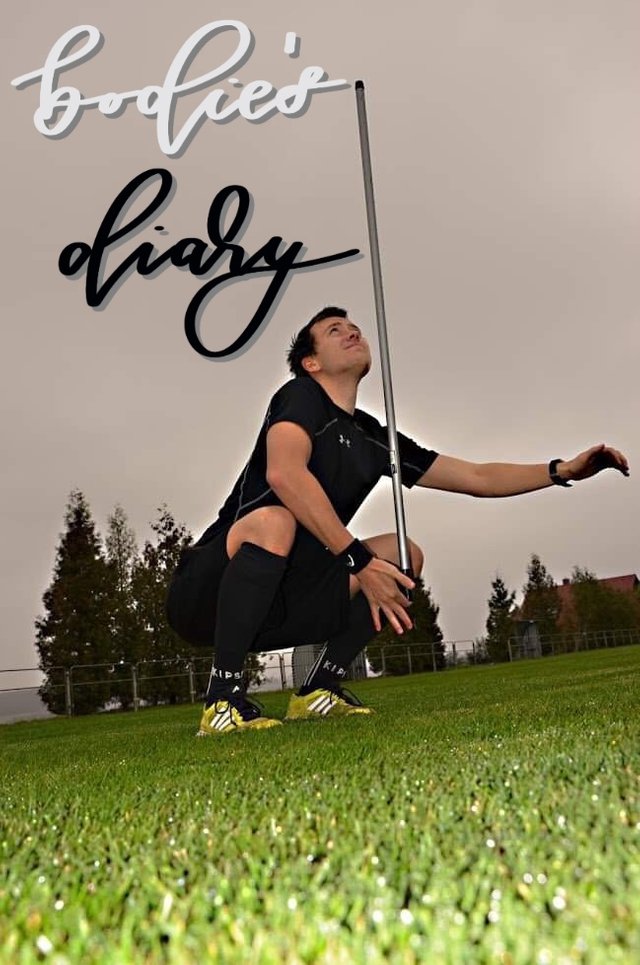 15.10.2019
Dnes bylo na programu nějaký to protahování. Konkrétně zase něco k rozštěpu. Potom se poslední dobou věnuju takový věci, o který napíšu spíš samostatnej post. Je to takovej divnej prostocvik, ale pokud bude mít benefity, budu o tom referovat. Zatím si to nechám pro sebe a nakonec trénink na kruhách. Konkrétně vertikální tlaky a tahy v tempu 5:1:X:1. V asistencích jsem dneska dělal tenhle krásnej cvik (viz video). Říká se tom Kubánská rotace a je to takovej prehab cvik na rotátorovou manžetu. Doporučuje se začínat s dřevěnou tyčí. Osa na videu má asi 6 kilo. Uzvednul bych víc, ale je to asistence. Prehab. Takže zlehka, na pohodu.