Actifit: February 19 2020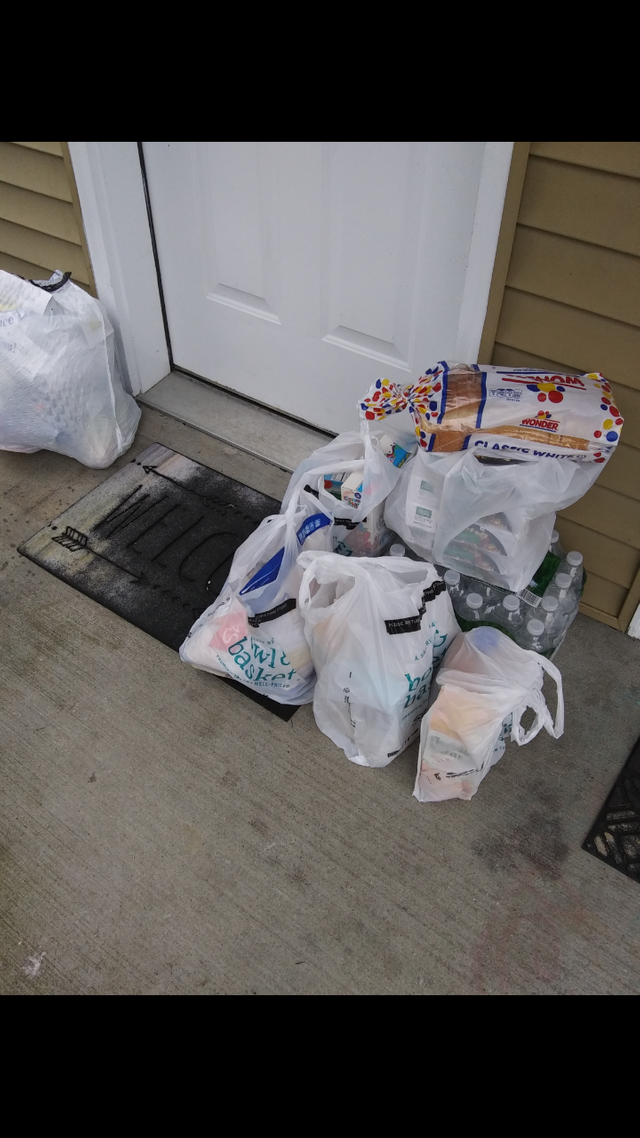 Another busy day at work. Thats's where I got all my steps in.
I took this photo at a customer's house who wasn't home when I arrived. I'm sure the whole 'reusable grocery bag' thing is pretty mainstream by now. I understand that it's environmentally friendly, but unfortunately it's not always plausible to use them. For example, what would I have done if I had to pack that order in my reusable bags? I would have had to stack every item loose because the customer wasn't home. It'd be a nightmare for them & myself. For about 3 years good old NY has been charging $.05 for each disposable plastic bag used in an effort to persuade more people to use their own bags. They've decided to take it one step further and do away with plastic bags all together, state wide on March 1st. I've already had to deal with paper bags recently, which is what they'll be using here on out. They're so easily ripped and impossible to carry in comparison. The ban also makes it so that plastic straws aren't available anymore either. It's paper, or bring your own. New York sucks sometimes.



18117