Actifit: February 11 2020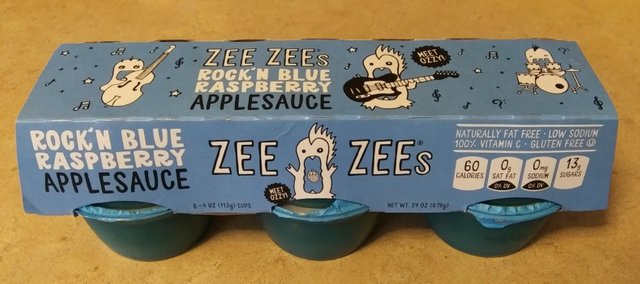 Photo is of some blue raspberry apple sauce I saw at Aldi, while working today I swear it was better than it looks!
I haven't updated or worked in a few days since I was feeling pretty shitty. I woke up this morning and worked today for the first time in a few days because I'm finally feeling better! Thankfully I was able to make some money and get some steps in.
After work I spent some time playing holybread & reading up on crypto news. This bull run we're in is definitely nice. Steem at $.23, up over 70% in the past 30 days. Hopefully the market as a whole keeps the momentum going and prices go up, up, up! I'm really optimistic about ETH. I'd grabbed some last month at $167 & it's hovering around $240 right now. I wish I'd bought some more. I'm going to wait a little longer to see if this run fizzles out, or if it keeps going for a little before I make a purchase, but I think it coud easily hit $300 soon. I guess we'll see.
I've seen some news about improvements to steem-engine and the addition of a marketplace there as well. I hope that's true and is implemented soon, because it may be huge for Steem & it's value.




13011