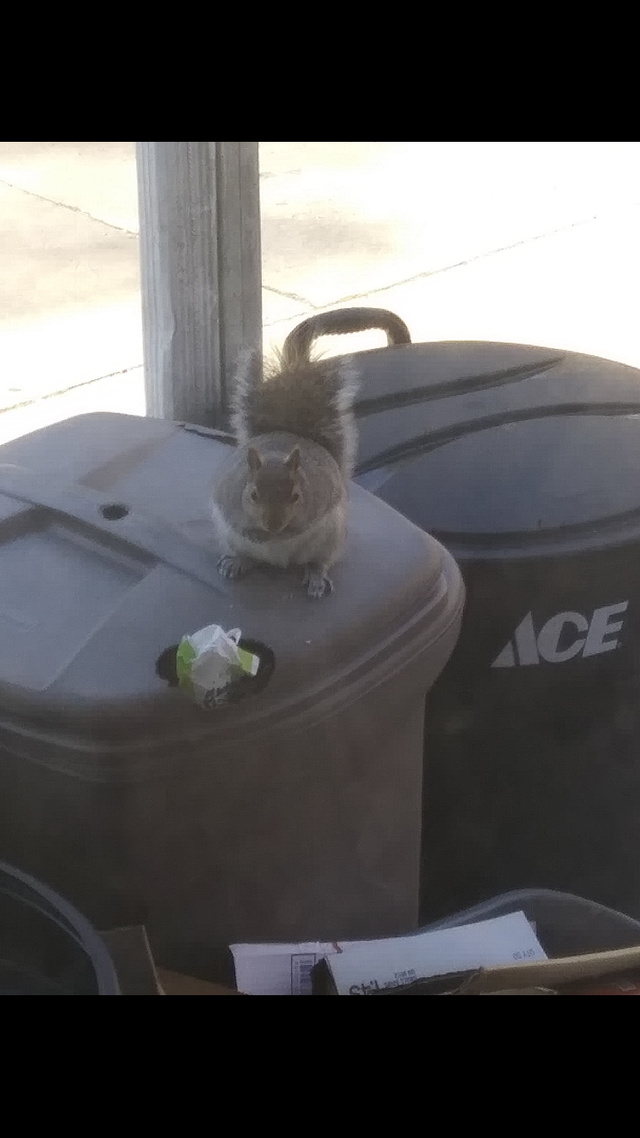 One of my squirrel friends keeps getting bigger and bigger, little guy is fat as hell!
I haven't been feeling too great so I haven't updated in a few days. I've had the same headache and overall shitty feeling and I've been passing out before I get the chance to write a post. That, and I l've been playing a bunch of holybread.io I'm ranked in the top 500 players. Not saying much since less than 2k are playing, but still cool i guess.
I worked today and was busy busy busy. All I wanted to do was come home and take a nap but I kept getting orders that were too good to pass up. After work I was feeling a little better, probably just relieved I was done and could get some rest. I hung out with my family which was relaxing & now I'm in bed writing this, about to pass out.
I saw I ranked up to 36.50 on Actifit just now too, Awesome news, goodnight.


15220