Leniwa niedziela i Karmel w Sylwestra
Niedziela upłynęła pod znakiem lenistwa. Byłem tak leniwy, że nie chciało mi się nawet wrzucać wczoraj raportu. Podobno było bardzo wysokie ciśnienie, które sprawiało, że człowiek czuł się źle i był praktycznie nie do życia.
Mało ruchu, jednak musieliśmy z żoną przygotować wiele dokumentów na dzisiejszy dzień do urzędu. Skompletować wszystko, pokserować, drukować, więc trochę czasu nam to pozajmowało.
Z wielką uwagą obejrzałem dzisiejszy film @jozef230 na temat zaopiekowania sie swoimi domowymi zwierzakami w noc sylwestrową. Jest to bardzo ważny temat, bo niektóre zwierzęta mocno przeżywają huk petard i fajerwerków, co może się również odbić na ich zdrowiu psychicznym i fizycznym.
Nasz Karmel problemów z fajerwerkami nie ma, co więcej, często z nami siedział w oknie w sylwestra i podziwiał światełka. Kiedyś jednak (jak był jeszcze młody) stwierdziliśmy z żoną, że pójdziemy do weterynarza po leki uspokajające dla niego, bo nie wiedzieliśmy jak będzie się zachowywał w sylwestra. Weterynarz dał na jego masę ciała odpowiedni preparat, który mieliśmy podać mu wieczorem w sylwestra.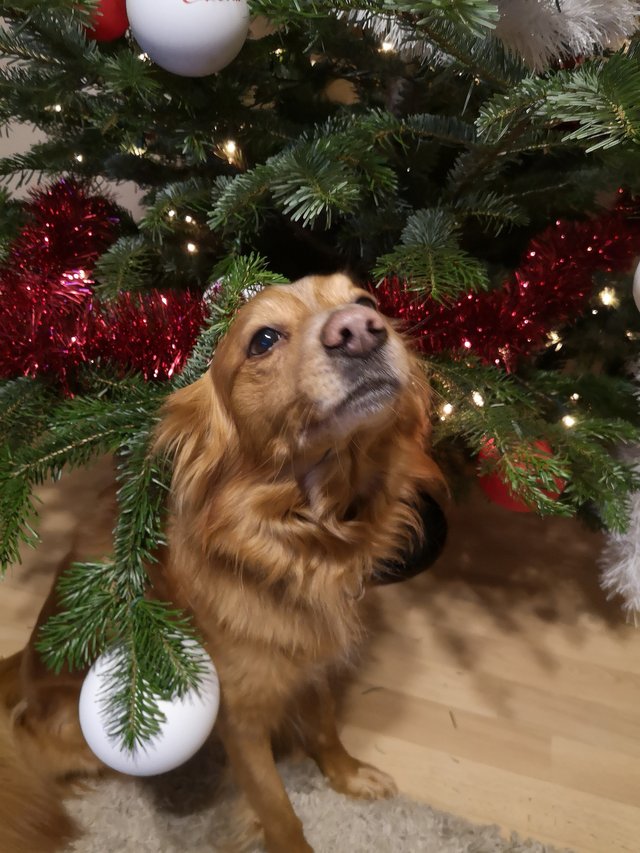 Świąteczny piesek
Oczywiście posłuchaliśmy się rad weterynarza i wszystko zrobiliśmy tak jak powinniśmy. Tuż przed północą Karmel zaczął chodzić jak pijany, w jego oczach widać było strach nie z powodu fajerwerek, tylko z tego co mu się dzieje. W sumie sami się przestraszyliśmy, bo biedny chciał chodzić a tylko się przewracał. Chwilę przed godziną 1:00 dostał biegunki... Dopiero nad ranem zaczął się zachowywać normalnie i widać było, że wszystko przechodzi.
Po takich przeżyciach stwierdziliśmy, że już nigdy nic podobnego mu nie damy i jak do tej pory wszystkie hałasy znosi bardzo dobrze, co więcej - jest zadowolony jak są fajerwerki.



7989