Hey Actifit peeps!
Finally, an actifit post from me after a long while.
It actually feels great to be out and about once again. I had a short jog at the Umm Al Emarat (Mushrif) Park this morning and saw the regulars again...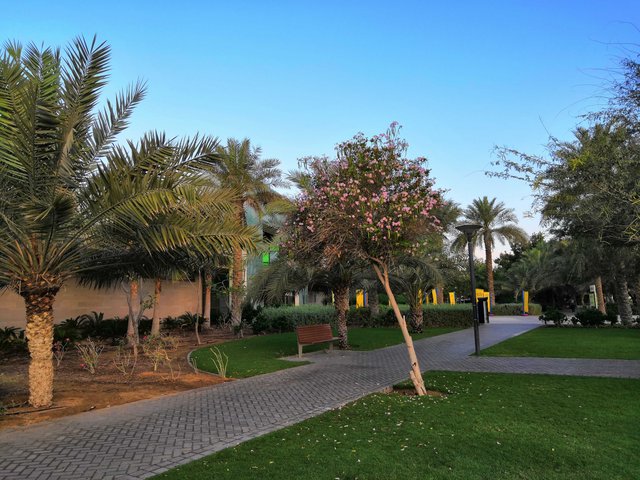 This old man who walks there even said, "Where have you been?! You were gone too long!" 🙈
Hello, Fitbit!
One of the reasons I am not able to share my daily activities here at actifit is because my phone is not able to track all my movements. Like half of it!
Since I started working on getting a more active lifestyle, I have been wanting to get a fitness tracker. I particularly liked Fitbit Versa. I got even more keen to it when actifit launched the fitbit sync on their app.
Unfortunately, I could not afford it. The price did not even go down over the months.
Then along comes Fitbit Versa Lite...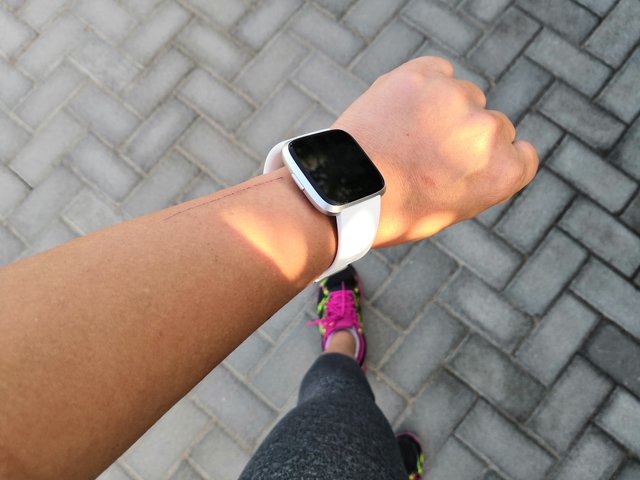 It is less pricey than the Versa, though still costs a good sum of money. But since it's still my birthday month, I guess a gift to self is not too much, eh?! It's just been a day and so far, it has rendered me what I needed it to be.
For the Love of Actifit.
My eagerness to get a Fitbit is too strong since I really love the @actifit app. My phone fails to deliver, but this time I will make sure to get good use of the my Versa Lite.
also for the love of myself...
This fitness tracker helps me know my body more. It has heart rate monitoring and sleep tracking too.
And because of that... I have more reason to stay active too. I am already "invested". Haha.
It was my first day with the fitbit, so I did not know what to do yet. I earned my #automaticwin but was not able to get a screenshot from actifit since it is on fitbit tracking mode.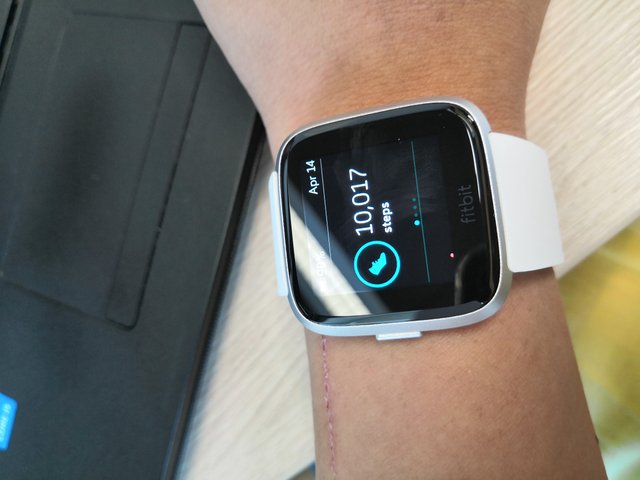 Hence I took a screenshot of the fitbit app. 🤔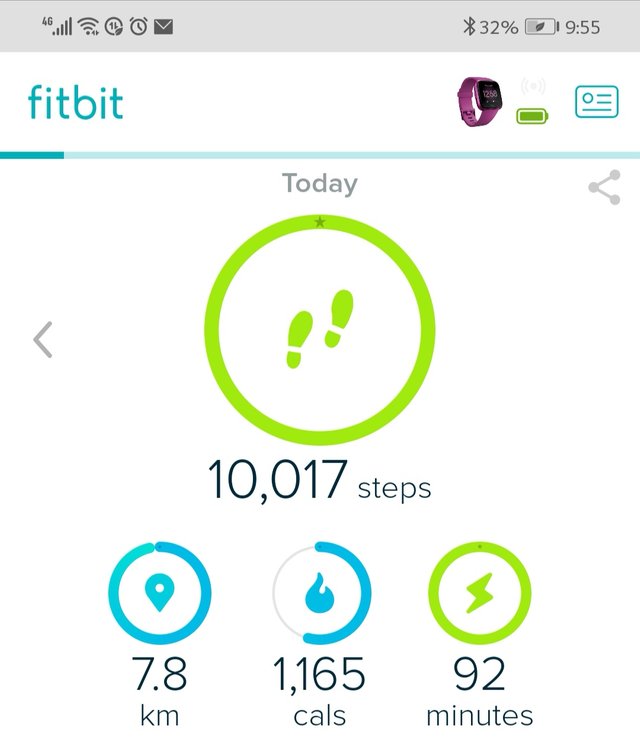 It may not officially count as #automaticwin but hey, 10k steps at 10am is not something everyone can do. 😎
To top it all, I even capped the day with 15k+ steps! Whew for me. 😅
Would you please cheer me on to get more #automaticwin in the future?!
Til tomorrow peeps!
❤️
Arlyn




15245

Daily Activity, Jogging, Moving Around Office, Walking