Happy Hour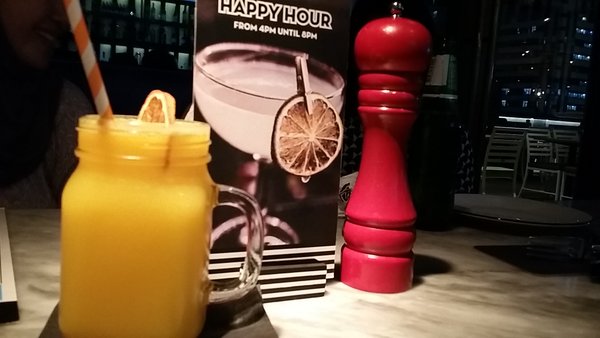 At the Pizza Express, The Hub, WTC Mall Abu Dhabi
And it went on for hours!
You'll never really realize the time passing by when you are with good company.
And this was what happened to us last Monday night.
So The Weekdays Gang finally had a chance to get together after a long while. The last time we were together was during @pingcess' birthday in July. Last Monday after work, we just laughed the night away with some good food, nice music and great company.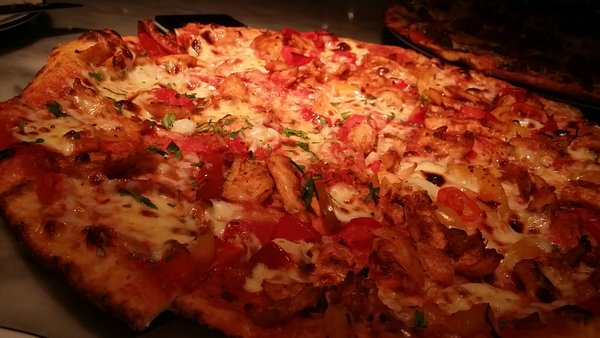 Cheat Day!
We headed to Costa after pizza and chatted the night away. Oh boy, I missed hanging out with them!
So I reached home just a few minutes before midnight, edited my actifit post until past 1am for my phone kept on shutting down.
That is why you have to please excuse me if I was not able to run yesterday. Haha. I woke up late, and though I planned to run with @virgo27 in the evening I just could not.
Wednesday Run.
No more excuses. I had to step up today. I just needed to shake off Monday's pizza and last night's rice. 🙈🙈
I managed to complete 9kms in 1.5 hrs.
I plan to increase my distance target gradually and with the weather getting better by the day, hopefully it wouldn't be too hard.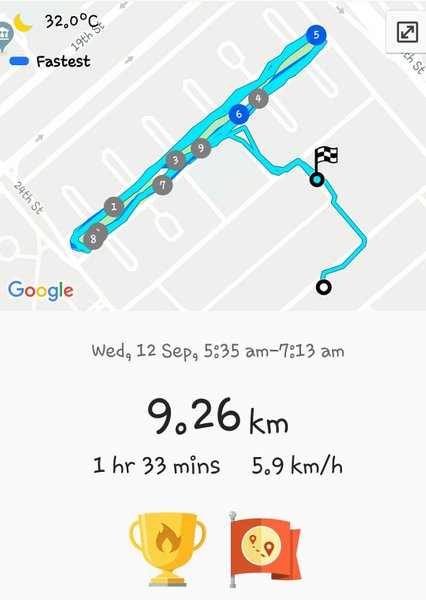 Screenshot from my Samsung Health app
I really prefer running in the morning vs evening since we do not know how our day our go. Who know how hectic our day would be, and we won't have spare energy to exercise in the evening...
Long weekend again!
It's the celebration of the Hijri (Islami) New Year and we have an extra day off tomorrow.
Hopefully the weather will be pleasant so we can bring the kids outdoors.
❤️️ Arlyn



banner by @enginewitty


13561

Jogging, Moving Around Office, Running, Walking