I met someone this morning...
It definitely did not look pleased to see me.
The sun was already up when I went outside to jog. When I reached the playground, I looked for a spot to warm up and keep my bottled water.
This black cat was staring at me intently the whole time!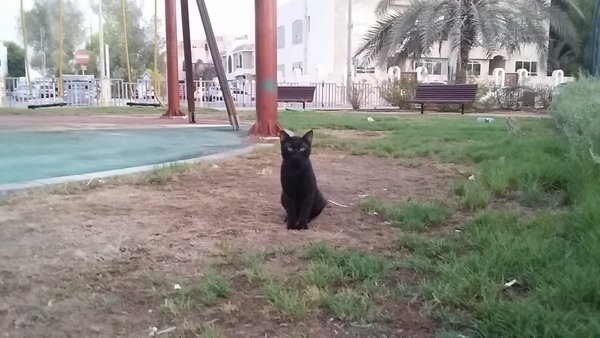 It thinks I was tresspassing.
Do you believe in bad omen?
Remember when they say you pass by a black cat and something bad will happen? I used to believe that when I was a kid so I was always petrified of black cats. 😨😱
Anyhow, I know better now...
So off to my business I went. Like yesterday, I just aimed for 1 hour and 6kms because I was late and still had to prepare for work.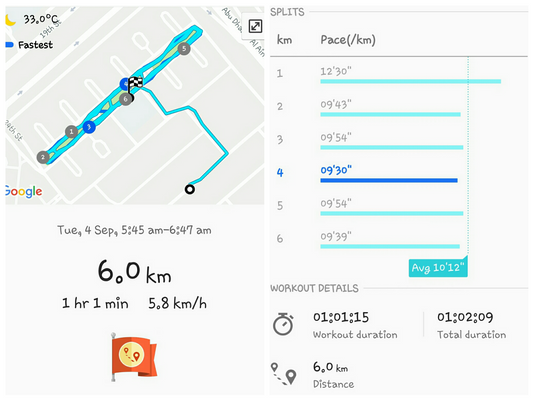 Screenshot from my Samsung Health app.
I am still averaging 1 km in 10 minutes, my fastest today being 9:30. I hope to cover more distance in a shorter period of time soon.
Playful Weather
If yesterday morning the weather was a bit humid, it was a cool today. I felt I did not sweat enough. I even continued my workout at home with some tae bo exercises and a few zumba dances while cooking. Haha
Imagine our surprise when this afternoon as we went out for lunch, we were slapped by very hot winds. Like scorching hot! 🔥🔥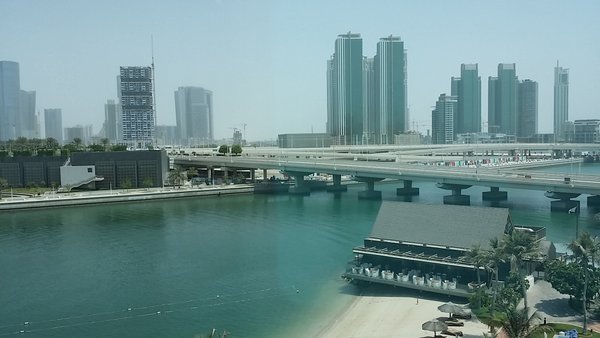 Snap of Al Reem Island taken from our spot at the Abu Dhabi Mall Food Court
Though there were still people swimming and sunbathing at the beach!
Nah, I wouldn't do that. Just too hot! It registered a maximum of 45°C today
Off to Sleep Early
It's 9pm and I am extremely exhausted. I keep on yawning and I feel like I want to throw up. So I am calling it a day just when most people from thr other side of the world are starting theirs.
So goodnight from me, 🌃🌛from the desert.
I'll catch up with y'all soon.
❤️️ Arlyn
All photos are mine taken via my Samsung Galaxy Note 3.




banner by @enginewitty


14362

Jogging, Running, Walking