"Mommy, it's raining!"
Little Monster exclaimed. It was 3.00am. We just barely got to bed after he woke me up to go to the toilet.
"We need umbrella," he continued.
Still half asleep, I tried to see what my LO was referring to. Apparently, it was a water leak from our airconditioning unit. Hubby was also awoken and was fast enough to fix the issue.
But we struggled to go back to sleep.
It was then not a surprise when I missed the 5 o'clock alarm. I got up around 5.50am and was out a few minutes later.
To the playground.
Instead of my usual route, I skipped jogging around the Mushrif Wedding Hall and went straight to our nearby community playground. I set my target to 1hour and 5kms instead of 1.5hrs and 8kms.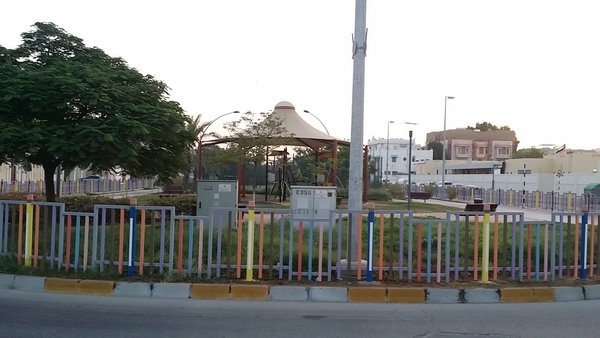 The playground.
It was quite more intense, as I ran more in an attempt to make up for the lost time.
Finally, I was able to breach my distance target and did 6kms in an hour.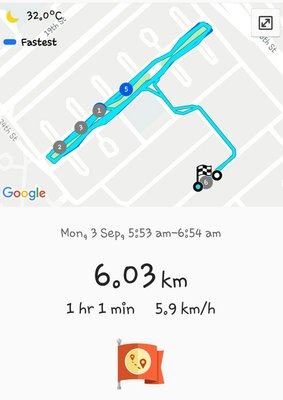 Screenshot from my Samsung Health app.
Off to Work
I had a long overdue task, which had to be set aside when I went on leave but I finally completed it today. Before going on leave I tried to apply online for PO Box rental for our Abu Dhabi office but it did not go through hence I decided that I would just walk in their office and submit the documents there.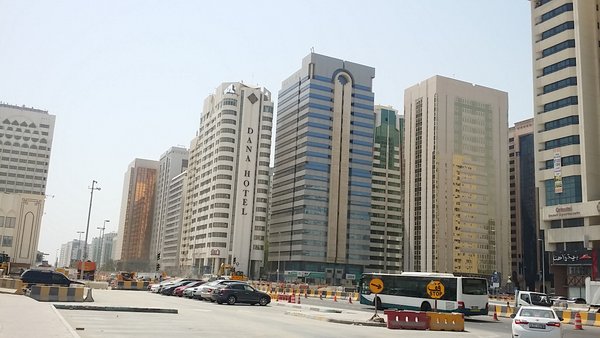 View from Empost to the block where my office is located.
I decided it would be faster to walk than to drive in a road condition like this. 👆
Road construction and detours everywhere, not to mention parking could be difficult to find when I come back to office. Plus, it was also a chance to complete my 10k steps. Haha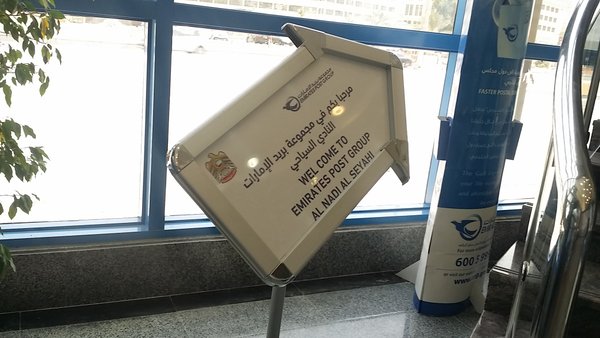 PO Box Rental application took less than 15 minutes.
Honestly, there's really a lot less mail coming in the post these days. Most communication is already via email. What used to come to the PO Box were only bank statements and utility bills. These are also now encouraged to be viewed online.
But of course, as a company we still need to have one. So... if ever you need to snail mail me, it's PO Box 53220 Abu Dhabi UAE. 😅
❤️️ Arlyn



banner by @enginewitty


11616

Jogging, Running, Walking