My Actifit Report Card: January 23 2020
On the north-facing of the National modern art museum in Rome is engraved a Michelangelo quote;
"Questo sol m'arde, e questo m'innamora."
Michelangelo used the word "sol" in a way that could be interpreted as 'sun' = sole; and 'only' = solo.
It is a complex phrase with a double meanings:
"This shining sun makes me go up in flames, and it makes me fall in love."
OR
"This alone consumes me, and seduces me."
Below the picture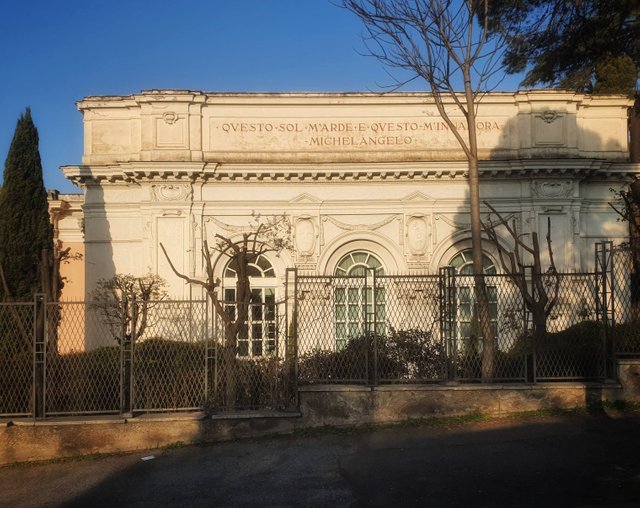 6076