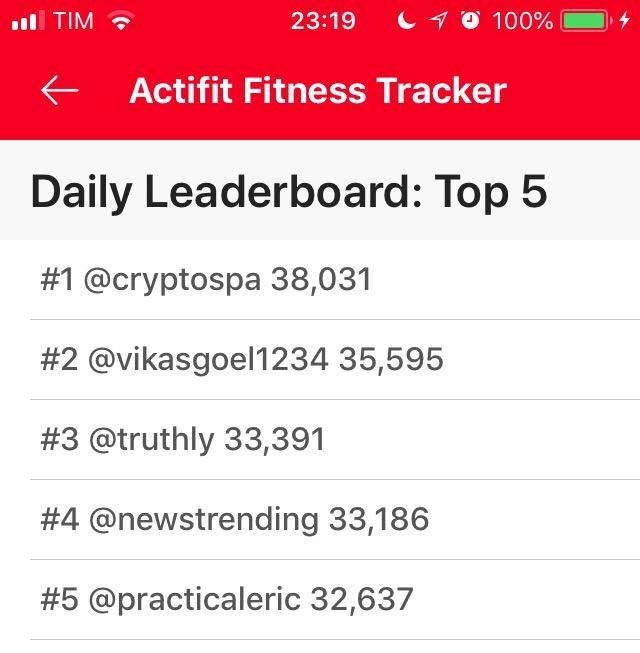 🇺🇸 Tomorrow I will try to get into the Actifit's leaderbord!
🇮🇹 Domani tenterò a entrare nella leaderbord di @Actifit!
---
🇺🇸 Today I was not very well and mostly I rested until this afternoon, when I went out for 10 km walk with dogs.
Tomorrow, if I'll be fit, I'll try to overdo, trying to get into the Actifit daily leaderboard.
---


See you soon... keep (or start) competing with @actifit you too!
A sporting hug from @amico! 😘
---
(All images in this post were taken by me and are licensed CC0 by @amico
🇮🇹 Oggi non stavo molto bene e perlopiù ho riposato fino al pomeriggio, quando sono uscito per 10 Km di passeggiata con i cani.
Domani, se sarò in forma, proverò a strafare, tentando così di entrare nella leaderboard giornaliera di Actifit.
---
Ci aggiorniamo alla prossima attività: gareggia anche tu con @actifit!
Uno sportivo abbraccio da @amico! 😘
---
(Tutte le fotografie di questo post sono di mia realizzazione e concesse in licenza CC0 da @amico
---


This work is licensed under a Creative Commons Attribution-NonCommercial-NoDerivatives 4.0 International License.
---


11399