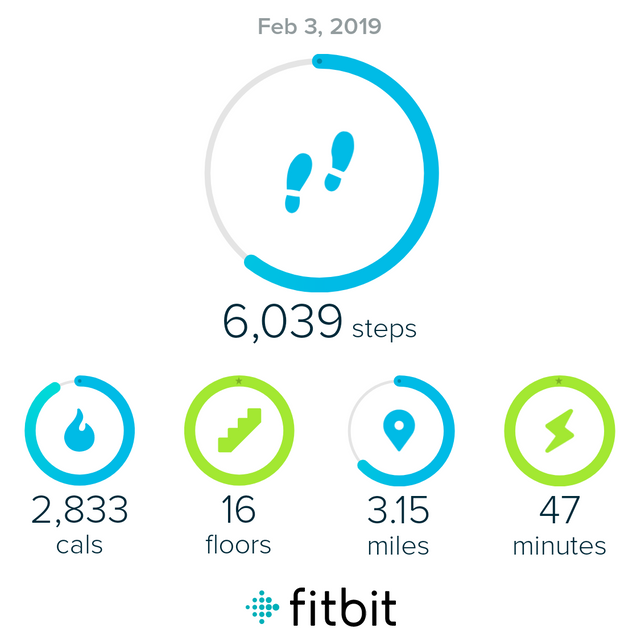 It feels good to be motivated again. After spending the majority of my day lounging around and sleeping I finally got up this afternoon to prepare for the Super Bowl. I wasn't just being lazy by sleeping in so much. Despite going to bed early last night I ended up waking up in the early hours and getting a good start for my Sunday.
I spent the early hours getting a lot of house chores completed but nothing major. As the day went on I decided to watch Joe Rogan's interview with Jack. While there were certainly tons of great moments in the podcast it wasn't enough to keep my attention before falling into a weak sleep. I spent most of the afternoon in that state while various waves of YouTube videos played in the background.
As I finally got up I realized that my daily steps would be less than 2,000 if I didn't make any additional effort. I waited to watch through the Super Bowl but then took a familiar route around my neighborhood to add on another roughly 4,000 steps. I enjoy being out in the evening hours. There's a special feeling to the calmness of night when you're trying to focus in on taking your jog a step further.


6039

| | | | | | |
| --- | --- | --- | --- | --- | --- |
| | | | | | |
| in | | in | | in | |