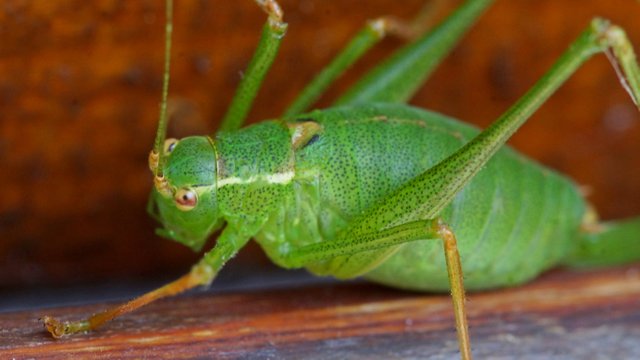 Activity Report #391
Introducing John, the grasshopper!
A well fed grasshopper visited me on my balcony today! I'll call him John! He was very quiet and waited patiently until I had my camera ready to shoot!
John showed himself from his chocolate side and was obviously very excited that he got so much attention from a human.
After the photo shooting he happily jumped on my shirt and crawled around. Really a funny fellow!

Darf ich euch John, den Grashüpfer vorstellen?
Heute hat mich ein wohl genährter Grashüpfer auf meinem Balkon besucht! Ich nenne ihn mal John! Er war sehr ruhig und wartete geduldig bis ich meine Kamera schussbereit hatte!
John zeigte sich von seiner Schokoladenseite und war offensichtlich davon sehr berührt, dass er von einem Menschen so viel Aufmerksamkeit bekam.
Nach dem Fotoshooting sprang er vergnügt auf mein Hemd und krabbelte umher. Echt ein lustiger Geselle!



Stats for Today
Walking: 2 km • Cycling: 26 km
My goal 2019 : 6 000 km
Current: 3 128 km
Activity Count: 12 358 steps

(counted by my Fitbit device synced with actifit fitness tracker)
Activity Type:
Walking, Cycling, Daily Activities
Current Actifit User Rank: 61 (+9.00)*
*Holding 90.00 AFITX tokens
Rewarded Activity Reports: Level 7/10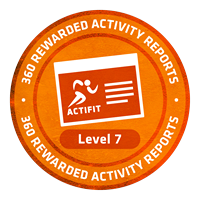 Next Badge: Level 8 needs to have 540 Rewarded Activity Reports!

How to start your actifit/steem account:
• Signup for an actifit-account on STEEM-Blockchain here
• Download the app for Android or IOS and start tracking
• Join Actifit's community on Discord for discussions and help
• Follow @actifit for daily News and Statistics
• Vote for @actifit as witness!
• Get daily upvotes from @actifit by posting your activities
• Read the Official White Paper for further information on the project!

Other projects I recommend and support:
Get daily upvotes by delegating Steempower to . . .


This is the actifit posting account of @peter2017, an ambitious guy with a bunch of old bones. I'm trying to enhance my health and fitness mainly by walking, cycling and jogging/running.
Please support and follow my progress! Thanks so much!
Life is Motion! Live an active Lifestyle to stay healthy and fit!

Next Sportscheck RUN in Munich is on 28 June 2020

5K, 10K, Half-Marathon
Who is joining me?




Photos © by actifit-peter
Who-Am-I ?