Some words on SportsTalkSocial chucked into an actifit post today for good measure.

First up, @sportsvoter, the promotion tool announced last week by SportsTalkSocial. Those who have followed my main account for the past year or two will know that I've not been a fan of 'promotional services' for a long time, and so I was a little anxious when I found out that SportsTalkSocial was going to introduce an account in which a promotional vote could be paid for.
However, I was happy to read that the account would be burning SPORTS and so decided it must be a good thing:
Of the SPORTS that are sent to @sportsvoter, there will be 95% burned from the market. This happens by transferring the tokens to the account @null as they become un-claimable here. The remaining 5% will be sent to @postpromoter for providing the Sports Voter system.
The last couple of days have been interesting though as the SPORTS price looked quite solid at around .0028 - .003, but has since dipped as selling has outweighed the buys. On checking the payouts from @sportspromo, the account sending the SPORTS out to the SP delegators, I noticed that they were being paid quite handsomely in SPORTS tokens.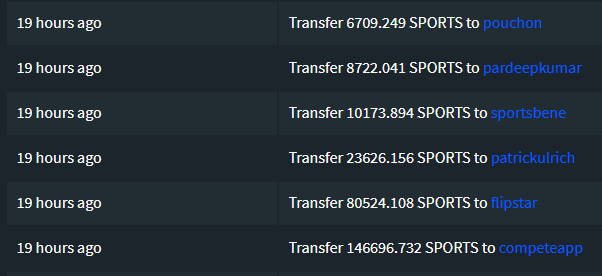 The largest delegate has 65,500 Steem Power delegated to @sportsvoter and received 146,696 SPORTS in the latest payout. And at current market prices, that is around 350 STEEM.
Do you know any bid-bot returning close to that amount for a 65k delegation?
I don't think so!
The deal for delegates is amazing at present, but what I am fearful of is the pressure on the price of SPORTS as these new tokens are dished out each day. And on looking inside the wallet of the largest delegate, you can see that they have dumped over 95% of their daily payout onto the market.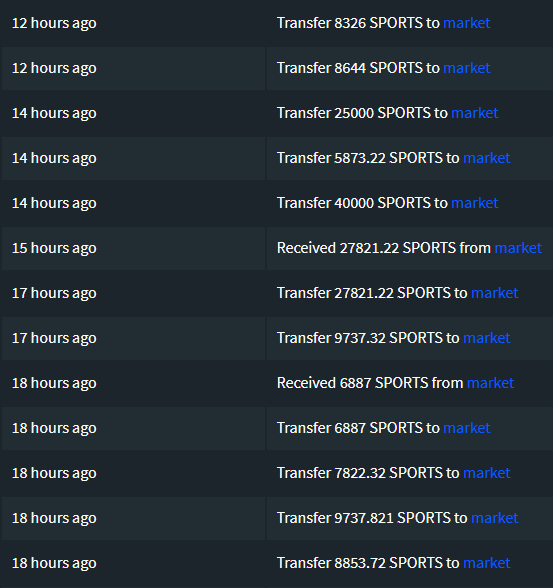 Massive dump
Honestly, who wouldn't?
That is an amazing daily income and I don't blame people for wanting to take a slice of the pie in this manner. But, as we've seen on Steem, with its shocking trending page and seemingly never ending price fall, I think there is reason to be concerned.
Hopefully this is discussed at the top and some plans are made to suit everyone.
---
@sportsmod hasn't pleased everyone, but looking at https://steemworld.org/@sportsmod, the account has been fairly quiet over the past few days. From the reports @sportsmod has produced, it was clear to see the account targeting excessive self-voting of comments and seemingly that has died down a lot. That is a result in my book.
The account, so far, has left the majority of top level posts alone and I feel that this area is where the community should get involved. I have seen few non-sports related posts, but what I have seen is fair amount of low effort, low quality garbage. And actually, today I decided to remove some pending rewards from an account and leave them with a message stating why.
I hope other members of the community do the same when they see something they feel is over-valued.
That's it for the #sportstalk :)
---
A walk in the park
Determined to make 10,000 steps today I took a walk to the 18th nearest supermarket to home to pick up a bottle of garlic infused olive oil for the landlady. True story, and not the strangest request a tenant has been given I'm sure :)
Walking through the city park on the way: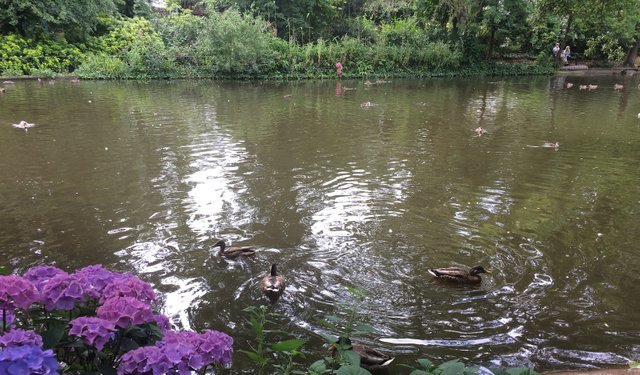 Quack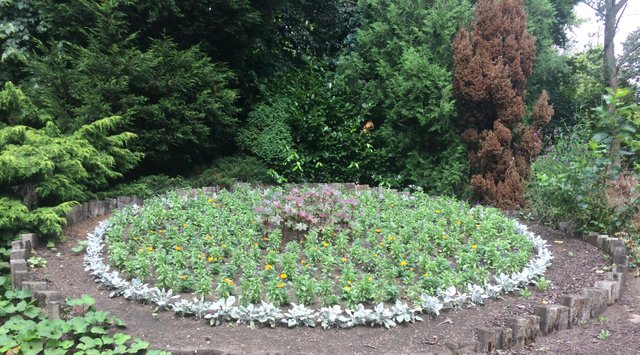 More colour please gardener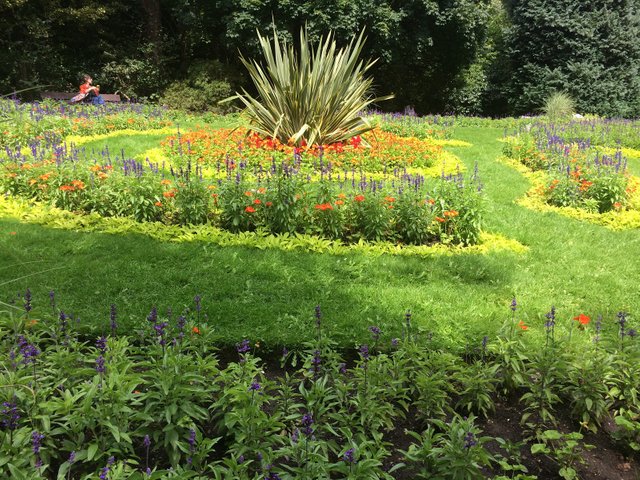 More like it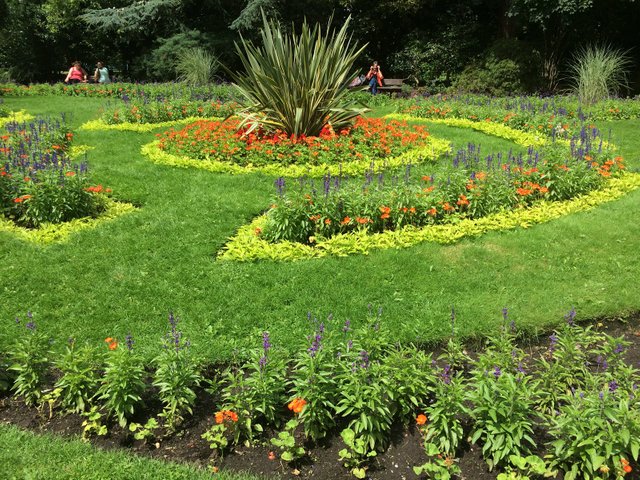 I want to be a gardener in the summer months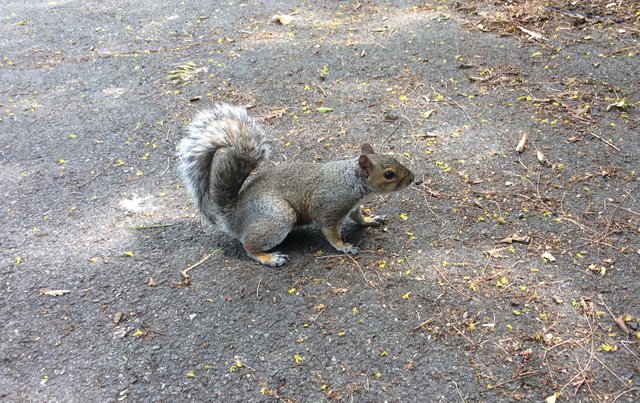 Cheeky squirrel
The squirrel seen at the top of the post and just above came down from a tree to see me. In this park they are the opposite as shy and I remember one occasion where I had some crisps in the buggy I was pushing which the squirrel was so interested in, that they jumped onto me and onto the buggy to try to steal them. They left empty handed though as I gave the thing a backhand - cheeky git!
Cheers!
Asher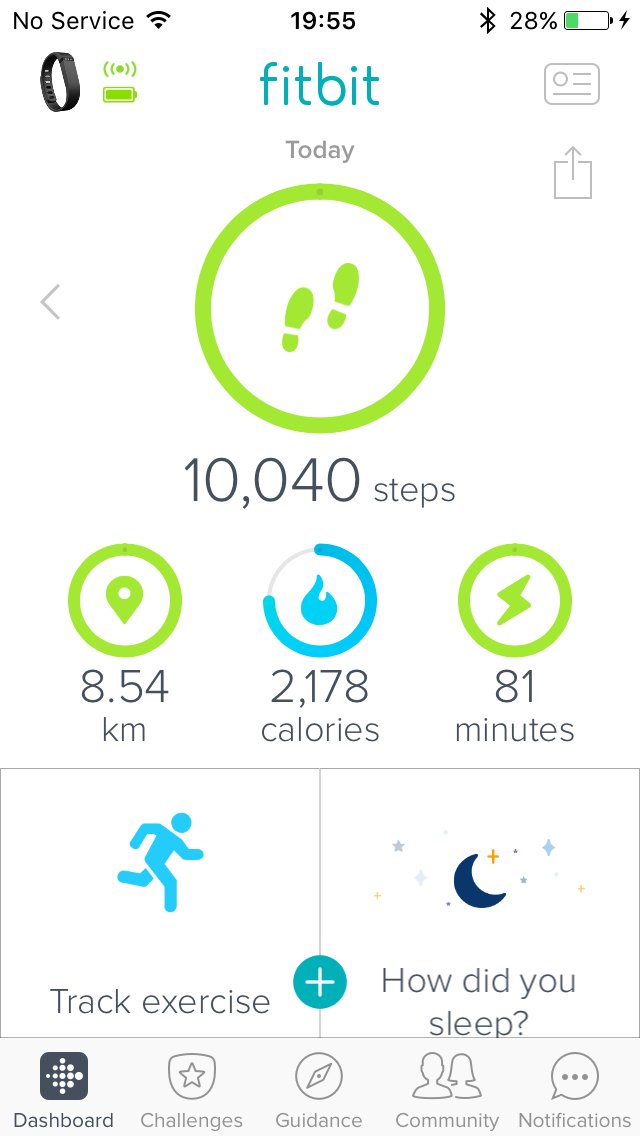 10138

| | | | | | |
| --- | --- | --- | --- | --- | --- |
| | | | | | |
| cm | | cm | | cm | |