Introducing Aceh Koin, an Indonesia focused Tribe with a planned EOS token & newdex listing. Sister project to SAND paving way for more City based steem engine EOS TELOS tribes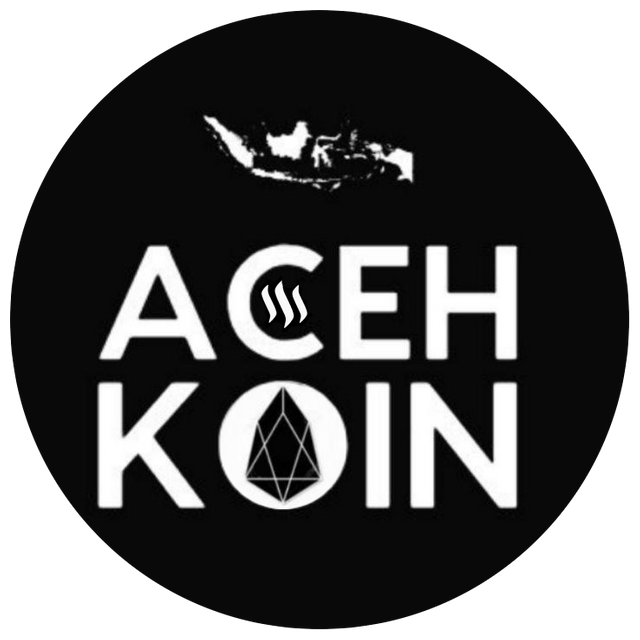 @acehkoin is a new Aceh Indonesia focused tribe with an EOS-EX component to allow for cross chain activity and with the goal of onboarding as many Aceh, Indonesia residents as possible to Steem EOS and Telos blockchains
ACEH exists now on Steem-Engine and approx 10,000 steem is being raised to pay for Scot tribe + EOS-EX + barebones marketing and development by selling approx 10% of the max supply of 1 billion.
This is a project by @sandiegocoin creator @ackza and some of its supporters who also happen to be Indonesian. these users include @tytran and elsalilipaly on telegram who is @wahyurahadiann on steem. His support for SAND, an EOS project for a city he doesn't live in, was very helpful to me and inspired me to create a tribe for Aceh Indonesia. Now his city can have the second of these city state tribes that I always planned on setting up for every city on Earth.
You can use Steem to purchase the first ACEH tokens today and help the Indonesian Steem and EOS communities have a home to help launch Indonesian focused blockchain projects. https://steem-engine.com/?p=market&t=ACEH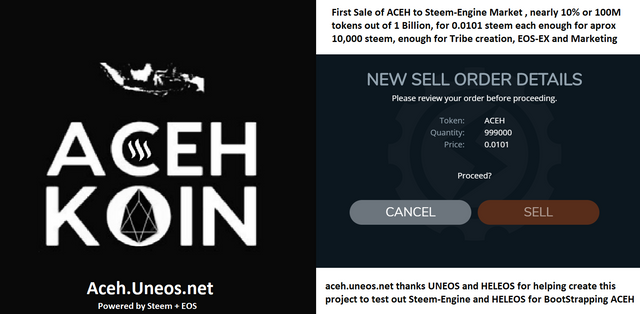 Come to the Telegram where we will have ACEh EOS on Tipit soom, and for now we can tip SAND, EOS and other coins on tipit.
https://t.me/AcehKoin
The population of Indonesia is similar to the entire United States of America and their citizens are very cryptocurrency friendly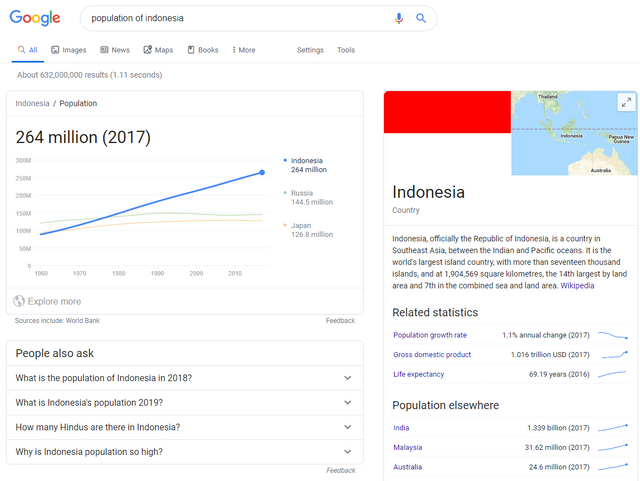 We should not let this opportunity to onboard this many millions of people go to waste! I say this is an important project for steem EOS and I plan on involving TELOS and their public sector solutions. We can use telos free main net accounts to onboard en entire nation but before that we can see how many of the 1000 steem accounts I have in INV form i can use to onboard real Aceh and Indonesian residents :)
Aceh Koin Discord has been created. Soon i would like to have an Aceh Indonesia MEME competition using @banjo Steem Engine tip bot
https://discord.gg/ZugM8wB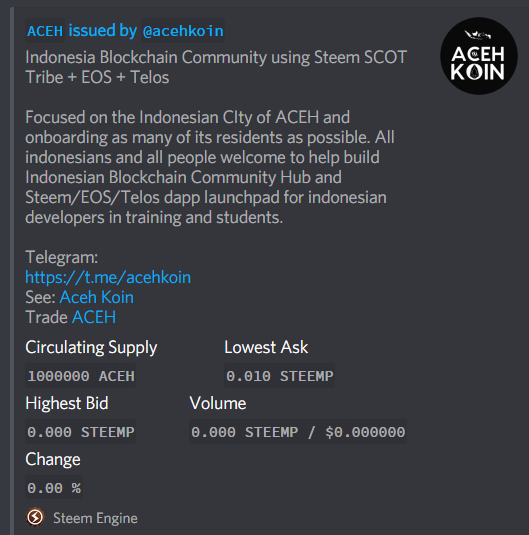 We can also accept BTC and altcoins for ACEH using Off the market trades in the discord using @discordtip https://tip.cc and we will have tipit tip bot on the discord, and soon when ACEH is on EOS it will be tipable over twitter using tipit! This will allow us to grow this project to local Indonesians on twitter, tipping as many as we can. 1 ACEH will be reserved for the 200- 300 thousand residents of Aceh,. Before the 2004 tsunami its population was over 4.2 Million so i will consider reserving that many tokens for future possible residents. 1 Billion max supply was chosen to make room for a possible airdrop to each of the 270 million + Indonesian residents. I want this project to help Indonesia and raise awareness to inflationary fiat currencies having alternatives. I hope crypto peso's 1 billion max supply helps venezuela, just like @wafrica 's 84 million supply helps West Africa and I want this token to help chedge inflation in the Indonesian fiat currency. The primary goal for now is simply unifying all Indonesian Steem users and leading them into a tribe that can use either aceh or indonesia tags on steem-engine scot bot tribes.