My fellow Steemians, what do you see in this picture? No, not the green grass... the two sheep looking silly. Are you like them? I sure hope not.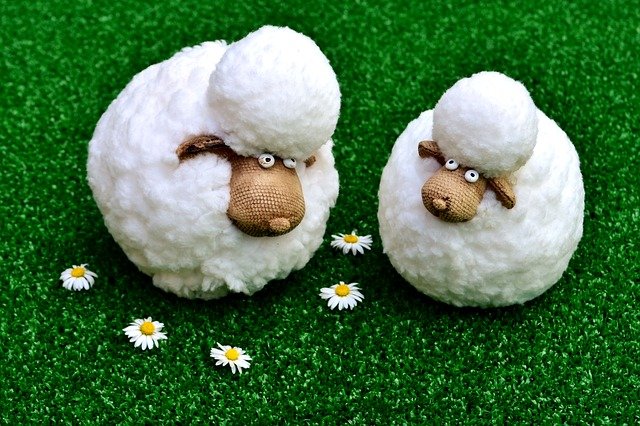 Spammers and scammers have a talent for originality on Steemit. Spammers have been plaguing the platform for a while, they're annoying but in general harmless. Flagging them reduces their visibility and shakes them up a bit to stop their annoyance (if they ever do).
Scammers on the other hand are more insidious and dangerous. Why? Because scammers want your money, and will go through many lengths to get it.
Resteemers
From what I've seen so far, scammers are gathering a lot of followings with a bot/script, then they start spamming their list with a memo asking people for money in return for a resteem. Although many of those people were reported to the @steemcleaners or the steemitabuse channel, they continue their pestering. Usually they ask between 0.5 to 2 SBD to have your post resteemed, while their reputation is zero! It doesn't take a Ph.D. in Steem Studies to realize that someone with a zero reputation has zero credibility. So before you send them money, check their blog first. Besides, everyone can resteem and it's FREE to begin with. So why pay money to someone to get a free service out of them? Can you smell the 💩?
The most famous resteemers: @joanofalt @carlobelgado @jones420 @bago @bilalhaider.
Impostors
This is the recent method for scammers: impersonation. They come onto the Steemit.Chat while impersonating a big whale or a successful blogger, such as @sweetsssj, @gavvet, etc... Then they ask for 10 SBD, or more, for a $100 upvote! They ask that the money be transferred directly into their Bittrex.com account. One particular scammer(s) was using this memo: d9bc272057644832bea.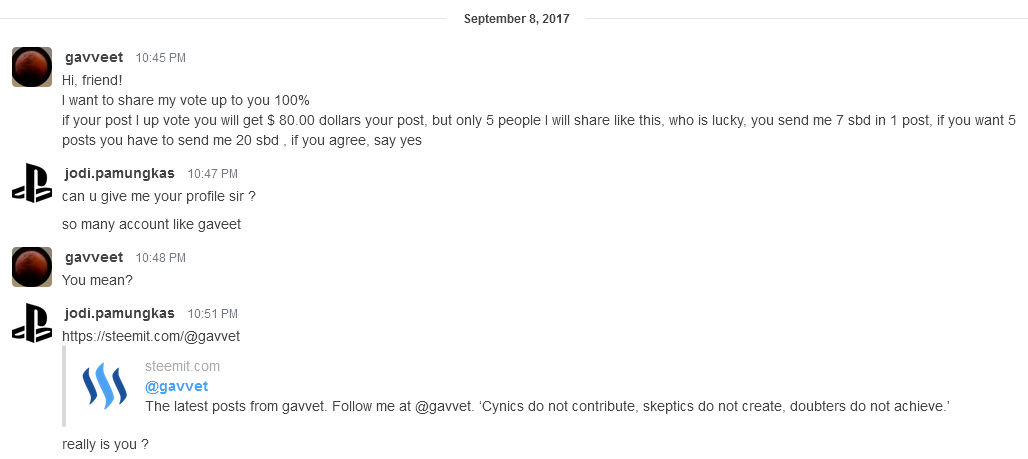 ---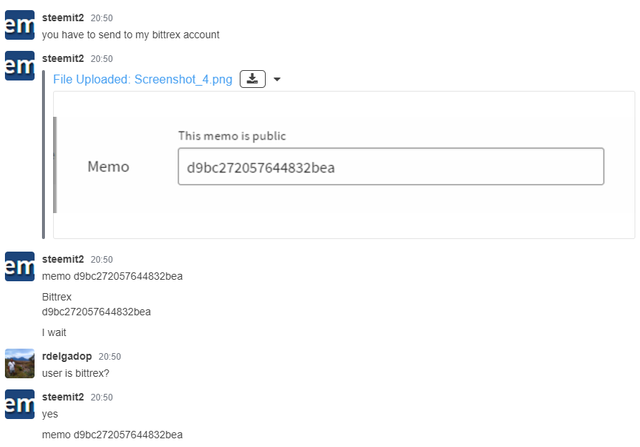 ---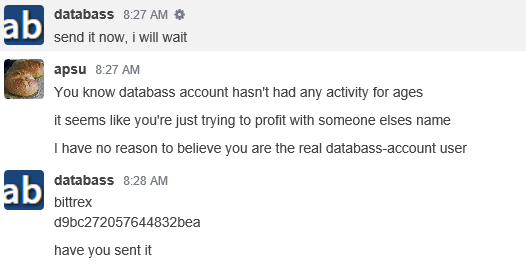 ---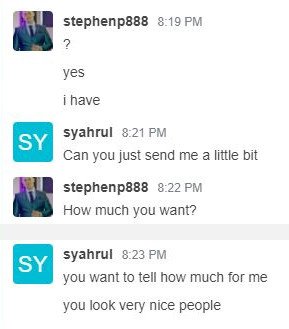 They are targeting users individually in a private message, while acting friendly to sell their crap. Sadly, many newbies have fallen for that trick and are daily reporting and complaining about wasting their funds.
First of all, would you trust someone on the street coming up to you and promising a 10:1 return on your investment, while pretending to be Bill Gates? Of course not.
Second, whales will never EVER ask anyone for anything, they have their own investment in Steem Power or have a successful blog. They didn't build their reputation and SP by chatting and begging. It's difficult for minnows to distinguish who's who on Steemit. It takes time to know the whales and discover what they do.
Savior
This is an original one, surfaced today. Pretending to be @adm and offering to help people with their blacklisted account by asking for their account and password! Really!?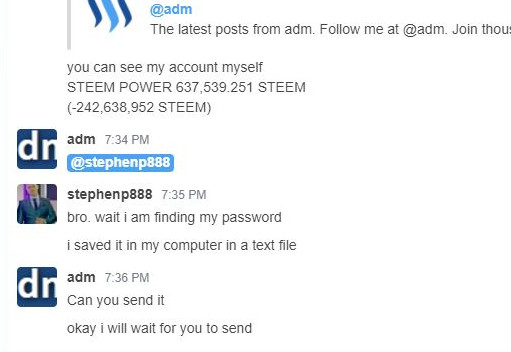 Ironically, one of the targets in those screenshots, stephenp888, is none other than our favorite flooder @bilalhaider (with a different username or course).
If you read my post about account security, you should know by now to NOT GIVE YOUR PASSWORD to anyone.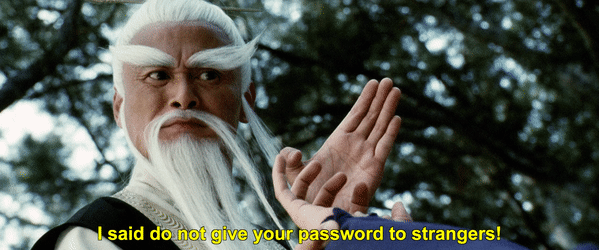 Power of Common Sense
The old grandma advice of not talking to strangers still holds true. If you're a newbie, please be careful. Don't be seduced by the promise of a quick buck, because that's exactly what these scammers are doing. Your success is dictated by the quality of your blog and your dedication, not buying your way in.
Don't be a sheep. Be smart. Use your common sense. If you suspect someone trying to swindle you, ask around about them on the chat and report them in the steemitabuse channel on the chat.
Please report those impostors as soon as possible on the chat so we can block them.
And I repeat this for the millionth time... NEVER GIVE YOUR PASSWORD TO ANYONE.
---
Proud member and delegator of the @minnowsupport project.
Join us on https://discord.gg/GpHEEhV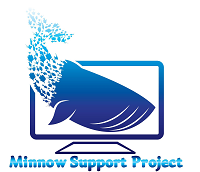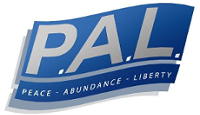 ---

---
Available & Reliable. I am your Witness. I want to represent You.
🗳 If you like what I do, consider voting for me 🗳

If you never voted before, I wrote a detailed guide about Voting for Witnesses.
Go to https://steemit.com/~witnesses. My name is listed in the Top 50. Click the upvote symbol.
Alternatively,
with cli_wallet : vote_for_witness "YOURACCOUNT" "drakos" true true
with steem-python: steempy approvewitness drakos --account YOURACCOUNT