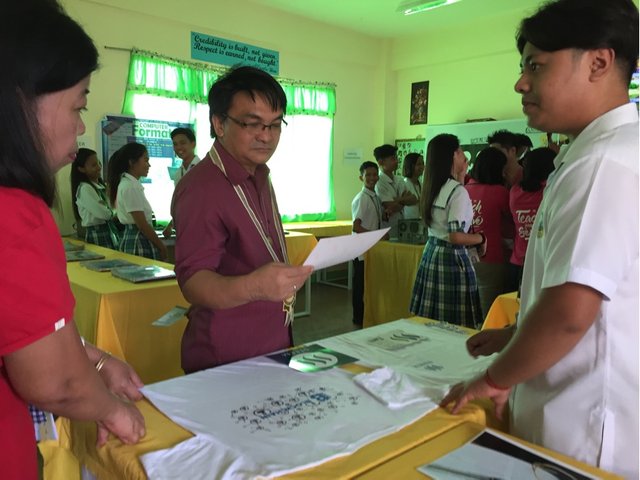 An image taken during the Senior High Expo Week, the Innovation Day, when every strand is presenting recent and new technologies and concepts within their subject areas.
This display is from ICT major, the person on the right is @payama a fellow steemian.
We are excited to participate again next year display.
Posted using Partiko iOS