The most recent Pew Forum research specifically on mystical experiences showed that almost 50% of Americans claimed to have had at least one such experience in their life.
Let's first have a quick look at some data. You may also like to indulge in some musical mood-setting: Jimi Hendrix ~ Are You Experienced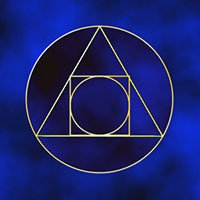 The actual wording of the question was: "Would you say that you have ever had a 'religious or mystical experience'-- that is, a moment of sudden religious insight or awakening?"
Looking at the full report (pdf), and removing those respondents who belong to religious denominations that actively practise states of ecstasy or transcendence, we are still left with a figure of almost 40%. Intriguingly, even among those who claim no religious affiliations, the figure drops to only 33%.
This Pew Forum survey was conducted in 2009 and is consistent with a similar one done in 2006. the authors of the report highlight that these percentages are double what they were some 50 years ago.
A UK survey conducted by MORI in 1998 shows some similar percentages. When asked about their experiences (rather than beliefs), we find quite a high proportion claim to have experienced ghosts (37%), guardian angels (31%), telepathy (35%), premonition/ESP (41%), plus out of body experiences (21%) and near-death experiences (17%), and an astonishing 79% have had deja-vu experiences.
So my question is, away from the anonymity of survey questionnaires, why are most people so reticent to discuss their experiences? The obvious answer is their fear of ridicule. But isn't this a form of self-censorship? The above figures show that the chances of a receptive ear are actually much higher than an individual may believe. That fear may well be unfounded.
Where does this self-censorship come from? Most people seem more comfortable discussing their somatic medical conditions than their mental states. Perhaps most believe that their physical problems arise from outside, and therefore will not be looked upon as some stain on their self-image? Chances are, that auto-censor has been built up from childhood and over many years.
Children can be both cruel and sensitive, so the barriers to ridicule are built early on. But surely, supportive parents and relatives can help a child overcome such fears and grow up to express their extraordinary gifts, even if different from others? Sadly, my experience is that most parents are damaged themselves.
I have to admit that as a young child I kept secret certain transcendental experiences. From what I recall, it wasn't so much fear of ridicule as the fear that it was somehow wrong. When I looked around at the world, I saw that nobody talked about these experiences; either I was being excluded from a big secret or, more likely, nobody knew anything about them.
Later, in my early 20s, I read more widely and made contact with people who appeared to understand what I was talking about. Even so, it still bugged me as to why our broader culture largely ignored the natural human potentials that could make all our lives better, and more interesting. Instead, I saw people truly believe the false realities presented by the media and backed up by other similar people.
At times, I felt it was some huge cosmic joke; but mostly, I felt deep sadness thinking of the millions of people locked in an internal struggle between their public persona and their inner mind. And, that mind sometimes sends out distress calls, hoping that the consciousness would wake up, but every morning that public persona is starched and smoothed for yet another day of dull role-playing.

The media constantly effervesces about the latest potential breakthroughs that will herald a technological utopia. Well, how's that going so far? The technetronic trap is being built while most are asleep. Extraordinary human abilities are being systematically degraded by full spectrum toxification of the environment: air, water, food and EMFs. What I find most disturbing is that there will soon be no healthy environments left for human habitation.
So, is there a solution to this? Well, on a platform such as Steemit, we can be as anonymous as we desire. This in itself means that we can, in theory, communicate more freely about our lives and experiences. I know there are websites and forums dedicated to these issues, although I find a lot seem focused on promoting their theories (and seminars) rather than genuine research and personal experiences.
What I always suggest to people is that the only equipment needed to be a "psychic researcher" is a pen and some paper. Writing things down externalizes them so that they become new inputs, rather than just being the same thoughts going around in our heads. Those new inputs then start to affect internal states - a kind of self-therapy through feedback. Then, the writing starts to flow and a myriad ideas flood out; and then, at some point, comes the confidence to reach out and discover what others have experienced.
The first step is to stop the self-censorship within oneself, then to seek out those with whom to confidently share one's experiences, then new experiences will naturally arise.
Feel free to start with a comment below.
"Not necessarily stoned, but beautiful."
---
A better version on Vimeo: Jimi Hendrix ~ Are You Experienced
images: my design, pixabay
---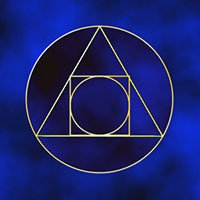 Please comment, upvote and resteem. Thanks!
AAKOM is a new project dedicated to furthering knowledge on the esoteric and exoteric sciences
All new info to participate will be published by @aakom