Yes I know I am late to this movie review of Spiderman Far From Home and I only managed to watch this recently. The follow up movie after Avengers:Endgame and supposedly the concluding piece of the MCU Phase 3 had every Marvel fans on the edge looking for some clue to what Phase 4 might look like. But I would say this is just another standalone Spiderman movie.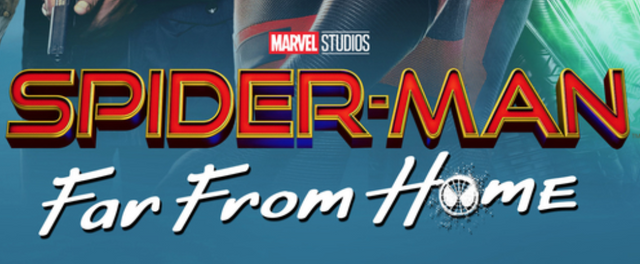 Image source: https://www.sonypictures.com/movies/spidermanfarfromhome
Quick Summary
Spiderman Far From Home follows immediately after Endgame where billions of earthlings are brought back to life after the Blip. Spiderman(Tom Holland) had gained worldwide fame and is touted as the next leader of the Avengers. But the teenager is struggling to come to terms with being the next Tony Stark.
Wanting to relief himself from the Superhero burden, Peter Parker joined the school's science trip to Europe with MJ, Ned and friends. In Venice, he was forced to play Superhero again as the city was attacked by suspicious water elemental beings. Spiderman was joined by another Superhero in the form of Mysterio, who flies and shoots green laser strong enough to defeat the water being.
The naive Spiderman befriended and look up to Mysterio and eventually handed him EDITH, a powerful defence system left behind by the late Tony Stark.
With EDITH, Mysterio finally reveals his true form.... Watch the movie to find out what happen!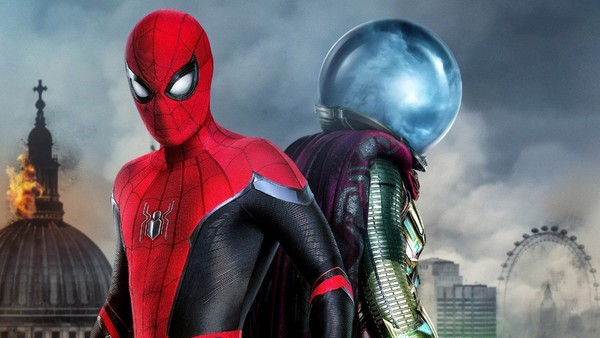 Review
Spiderman Far From Home is the final concluding chapter of Marvel Cinematic Universe Phase 3. The movie started off with a 1 minute explanation of what happened to those who were Blipped. Other than that, there were no mention of the rest of the Avengers. A tribute fan video showed the deceased Avengers which included Black Widow, so it is saddening to learn that she had indeed died in the previous movie.
Similar to the first Spiderman Homecoming movie, Far From Home again lacks a strong and memorable antagonist. Mysterio turns out to have a weak background with no clear motive. I guess after watching Thanos in Avengers:Infinity War and Hela in Thor:Ragnarok, any other bad guy will pale in comparison.
In Homecoming, we have Tony Stark / Ironman as the supporting character for Spiderman. But in Far From Home, we have Nick Fury. That is a real downgrade for me. Was wishing that we could at least see another Avengers member playing some role in this movie. Crossover had proved to be extremely popular in recent MCU movies so I wonder why they could not do the same for Far From Home.
Tom Holland reprises the Spiderman role for the fifth time and did a great job, again. Probably the best person to play the teenage Superhero, he was joined by good performance by fellow schoolmates in Ned and MJ. Happy (Jon Favreau) also had ample screentime and was again instrumental in providing most of the laughs in the movie.
Overall, Spiderman Far From Home is a good Spiderman movie. But Avengers Infinity War and Endgame had set the bar so high that Marvel Studio will need to do much much more to satisfy viewers in the future.
Oh and remember to stay and wait for the post credits. There are 2 of them and they offer teasers to what future Marvel movies might be about.
---
※ The following part is needed to put filled in and added to your text, as otherwise it will not be included later on phase II on Triple A.
※ 리뷰 하단에 다음 두가지 항목 포함 필수 (미포함 시 차후 자체사이트에 반영 안됨)
Movie URL: https://www.themoviedb.org/movie/429617-spider-man-far-from-home
Critic: AA
영화 URL: https://www.themoviedb.org/movie/429617-spider-man-far-from-home
별점: AA