AAA Review - Fight Club - Another classic of the 90s
Flight Club (1999) is another classic movie from the 90s. This is one genre that I really like, surprise twist at the ending. It wasn't a box office success considering the high budget but had received numerous critical responses from fans.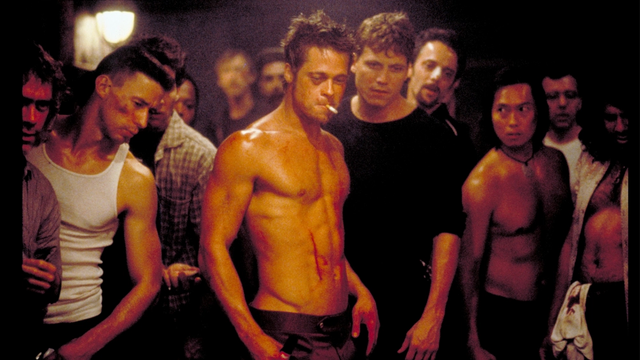 Quick Summary
The entire movie of Fight Club is narrated by the main character, who remain nameless throughout, a man suffering from emotional depression and seeking help from support groups. There, he befriends Tyler (Brad Pitt) and they got into a fight on their first meeting. Soon, the Narrator moves into Tyler's apartment and got introduced to an underground fighting club.
The first rule of Fight Club is: you do not talk about Fight Club. The second rule of Fight Club is: you do not talk about Fight Club!
The duo continues to regularly engaged in fistfights at the parking lot in Tyler's apartment. Soon, it started attracted crowds of men who would join them into forming their very own underground Fight Club at Tyler's basement. The club gained more followers quickly and was starting to spread across the country. Tyler would travel the country to recruit members for Fight Club, while spreading anti-corporasation ideals, which he calls it Project Mayhem. The project aims at creating violence and vandalism, causing fear around the country.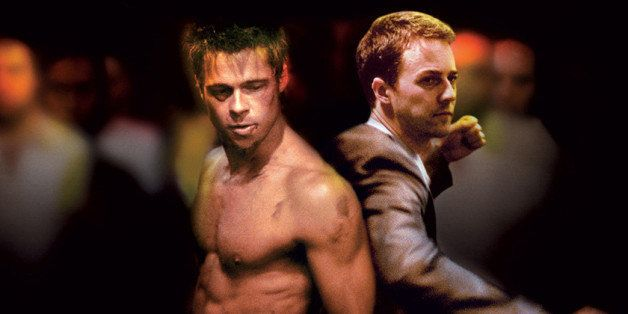 The Narrator tries to stop Project Mayhem and starting tracking Tyler. He discovers the evil plan of Tyler's, which include destroying buildings of banks and companies. Now, the Narrator must fight against his once best friend to stop his plan.
However, a huge twist was revealed. Watch the movie to find out more!
Review
Fight Club is a crazy movie. It starts with a depressed man looking for help and ends up forming an underground fighting club with a total stranger. A total wild ride from start to finish with a twist never seen before. Viewers were left with jaws dropped at the final reveal of the two main characters. Absolutely brilliant.
At first look, one might think Fight Club is a violent action movie. But it turns out to be very intelligent. David Fincher created a revolutionary direction of the movie that sets precedence and Fight Club had become a cult favourite since.
Edward Norton as the Narrator, and Brad Pitt as Tyler, put in some of the best performance you can ever see in a movie. Both characters were the opposite with the Narrator a low-esteem man and Tyler the charismatic, weird and funny guy. I especially like Brad Pitt Character, who is so crazy that you might think he is not real (or maybe he is??).
The movie was a box office bomb and only did well in its post theatre run after critical responses from word of mouth. It receives little to no awards and nominations too, which was a pity.
Fight Club remains one of my favourite movie mainly because of its unexpected twist. I will always look out for such movies.
---
※ The following part is needed to put filled in and added to your text, as otherwise it will not be included later on phase II on Triple A.
※ 리뷰 하단에 다음 두가지 항목 포함 필수 (미포함 시 차후 자체사이트에 반영 안됨)
Movie URL: https://www.themoviedb.org/movie/550-fight-club
Critic: AA
영화 URL: https://www.themoviedb.org/movie/550-fight-club
별점: AA