AAA Review - Alita Battle Angel
It was only until the halfway point of the movie did I realised Alita Battle Angel was based on a Japanese Manga that I had read many many years ago. Similar to the manga "Gunnm", Alita is a cyberpunk action film produced by James Cameron and featured an ultra realistic CGI animation for the protaganist Alita.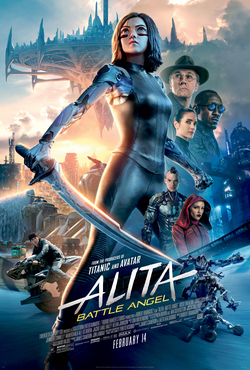 Quick Summary
The year is 25xx, 300 years after The Fall where the great battle devastated the whole Earth and only one last remaining sky city remains, known as Zalem. Dr Ido was searching for spare parts at the scrapyard when he came across the remains of a cyborg, a head with the brain intact. He brought it back to his lab for a full restoration. The newly created cyborg is named Alita, a young girl without memories of who she was.
While trying to regain her memories, Alita, like any child, wandered around the streets when she met Hugo, a resourceful young man who dreams of moving to Zalem, the sky city. Hugo introduces Alita to the game called motorball where players, especially cyborgs, compete with strength and speed. Alita was able to learn and game quickly and displayed extraordinary fighting skills.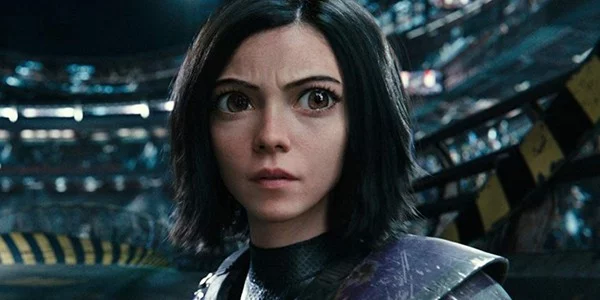 Later, it was revealed that Dr Ido was a Hunter-Warrior, a kind of professional bounty hunters licensed to kill criminals. Alita then registers herself as a Hunter-Warrior too, and challenged every other Hunter-Warrior in town for a fight, to rise together against Grewishka, the kingpin who leads a bunch of serial killers.
Alita fell in love with Hugo and wanted to help him fulfil his dream of going to Zalem. To raise money for that, she enters the Motorball game tryout but was met with many Hunter-Warriors who were given orders to kill her.
In the end, watch the movie to find out what happens!
Review
I actually had high hopes for the movie when I learnt that it was produced by James Cameron. But Alita Battle Angel turns out to be... not sure what to say of it. I felt the movie was neither here nor there. There is Hunter-Warriors, Motorball game, the Zalem sky city, but none of these made sense at the end. The Hunter-Warriors were just mindless cyborgs going on killing spree, without any background story. The Motorball was promising and I thought it was the theme of the movie, but there was only a snippet of it when Alita went for the tryout. And for Zalem, we did not even have the chance to look at what's in it.
The Story of Alita is simple and straightforward, but the producers were trying to cramp too many different themes into the movie making it too overstuffed. However, the good CGI and special effects kind of made up for it. But, those were not revolutionary either, we have seen too many in other recent movies. Unlike James Cameron's works like Terminator, Titanic and Avatar, where he introduced the world to never-before seen special effects, those seen in Alita were just mediocre.
The fighting and action scenes were pretty decent. Fast paced kungfu style by Alita vs the rest of the Hunter-Warriors, each with unique weapons, as seen from the original manga as well. Sometimes it feels like I am watching a game rather than a movie.
I had the manga "Gunnm" years ago and I remembered a large part of the manga were on the Motorball game. This movie did not have much focus on the Motorball game, but the ending did shows some indication that Alita is now a professional Motorball player. I am sure the producers are planning for sequels as there are some unanswered puzzles left. Future sequels will likely be more true to the original manga.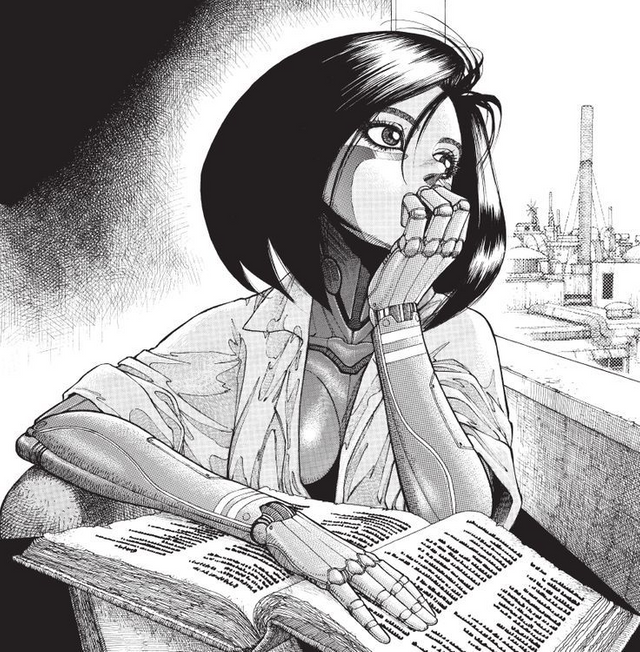 ---
※ The following part is needed to put filled in and added to your text, as otherwise it will not be included later on phase II on Triple A.
※ 리뷰 하단에 다음 두가지 항목 포함 필수 (미포함 시 차후 자체사이트에 반영 안됨)
Movie URL: https://www.themoviedb.org/movie/399579-alita-battle-angel
Critic: AA
영화 URL: https://www.themoviedb.org/movie/399579-alita-battle-angel
별점: AA