I am worth $2B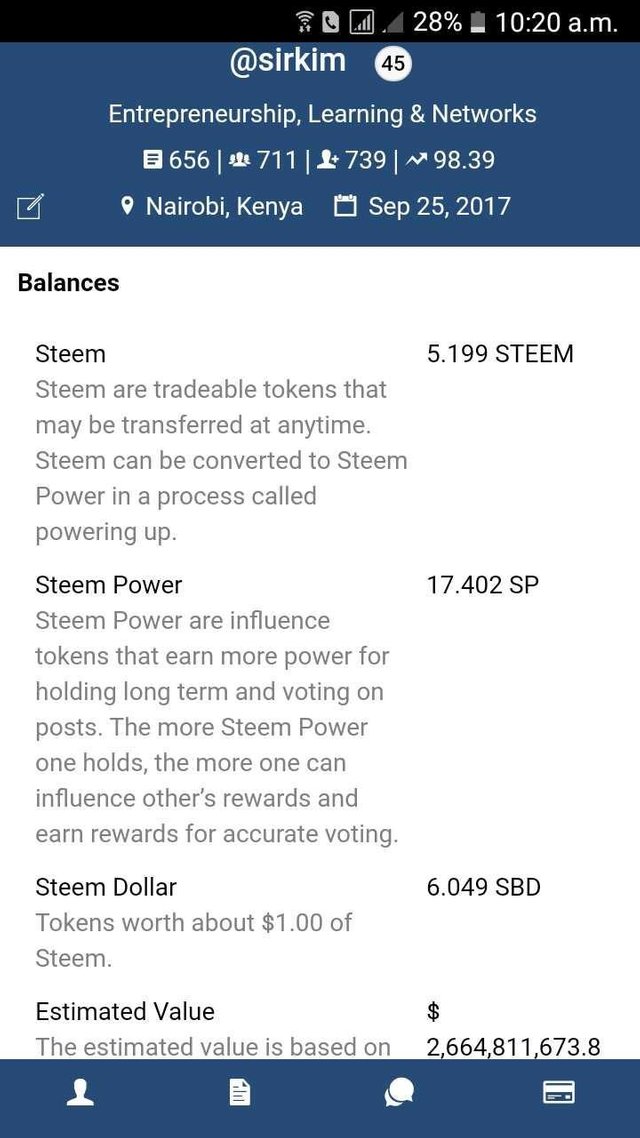 Sometimes wishes do come true, not in reality or in tangible means but in dreams and things you cannot touch!
That is what has happened to me in the last couple of days, my esteem accounts worth has been over $2BILLION . It is a wish that i would want turn into reality but in the spirit of being realisti - this is highly impossible!
But this impossibility, does not limit my thinking and dreams into what i could do with such a stash, the thought of having such an incredible, insanely amounts of cash is mouth watering to say the least!
And while acknowledging the presence of miracles this day and age, there is a limitless of ideas as to what i would do ofcourse i would have lots and lots of balance remaining because i have not brought myself to a Billionaire Mindset.
I have seen people with millions upon millions of dollars in lottery and while a good portion has been lucky enough to pull through, quite a handful has seen that money is really the source of all evil!
I love money, $100k in itself would change my life forever but what the hell would i do with $2BILLION?
I think first would be to improve the living standards of all my family members and some few close friends - this money would be enough to make sure that each one of them gets a house and some form of income generating venture - ofcourse i would keep all titles to make sure they don't sell the properties.
I would also form some sort of a revolving fund to invest in brilliant ideas from the youth, i know what $1,000 could do to uplift an entire family here in Africa. This money would be taken up as loans and paid without interest to support the next youth.
I would also put up an investment portfolio, there are a few things that makes my heart tingle.
Hospitality industry
A recreational park
Real Estate
Manufacturing
I am an old fashioned kind of an investor and these are areas that would bring joy to my life.
I would also set up a foundation for single mothers, we all know what they go throug. I would come up with initiatives that would support their livelihoods.
Then i would live like a billionaire, a good house, a nice car and generally a good life for my family.
What would you do with $2BILLION?