Wreckage - TWB 100 Word Writing Contest
This is my entry for the 100 Word Contest hosted by TWB. You can find out more about it here.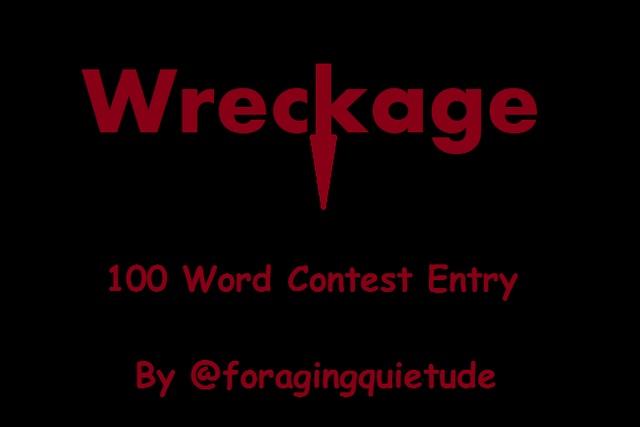 I open my eyes to see the windshield disintegrating and shattering into rays before me. I tense up as I hold onto the steering wheel, fighting the force gravity has pressed upon me. I come to a stop at the edge of a swollen stream and gas fumes fill my nostrils as I work the seatbelt to get free. My surroundings start to fade and I'm awakened by two hands that grip me hard, pulling me from the wreckage.
"Are you seriously hurt?"
"I don't think so."
"Well, you are under arrest for stealing the car and running from police."