🚴 My Zwift Log | HERD Beginner Race (E) | 29/06
I just finished a 16.667km cycle that lasted about 0hh:42mm:6ss !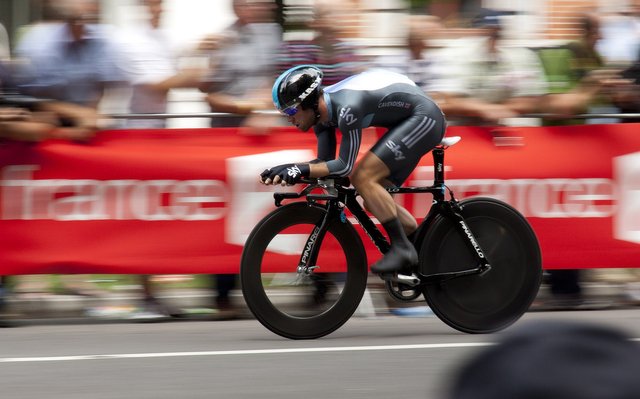 After a solid 30 minutes of Zwift riding yesterday evening, I decided to enter a Zwift event/race and see what I could do today. I did aim to try and keep my watts as close to 200w for as long as possible, but in the end I averaged 138w for just over 42 minutes - my FTP increased by 6w today so there definitely is progress.
I had positioned the trainer in the shade outside, but about 10-15 minutes into the ride the sun had moved and I was in the full sun. It was 28°C (even hotter now) and I was sweating buckets by the end, but all in all it was a very fun workout.
Tomorrow I have my 10k running road race, but if the weather is going to be as hot as it is today, I really don't expect much from it. I haven't really done any specific training for it, so I'll plan to just set off at my Half Marathon pace and see how I cope for a few kilometres then just alter my pace to fit how I feel/what the weather is doing. Ultimately I'm only doing it to represent Vegan Runners UK, so I don't really mind too much if I don't go for a PB.
Check out some detailed info at my EXHAUST page
Join me in testing out EXHAUST!