I have seen several Exchanges being created for crypto trading, but they either come with one issue or the other. If it's not security issues, it will be a ridiculously high trading and withdrawal fees, or complicated interface where users find it difficult to understand and successfully use the platform.
Also, in some Exchanges we also experience lack of effective support services that leave users stranded and fund stuck when they have issues.
We the crypto traders and investors have been praying and wishing for a trading platform that we can conveniently trade without all these challenges. And ZOOOMEX has fit in here as a new Exchange that users will trade with relatively low trading fees when you compare to all other cryptocurrency trading Exchange.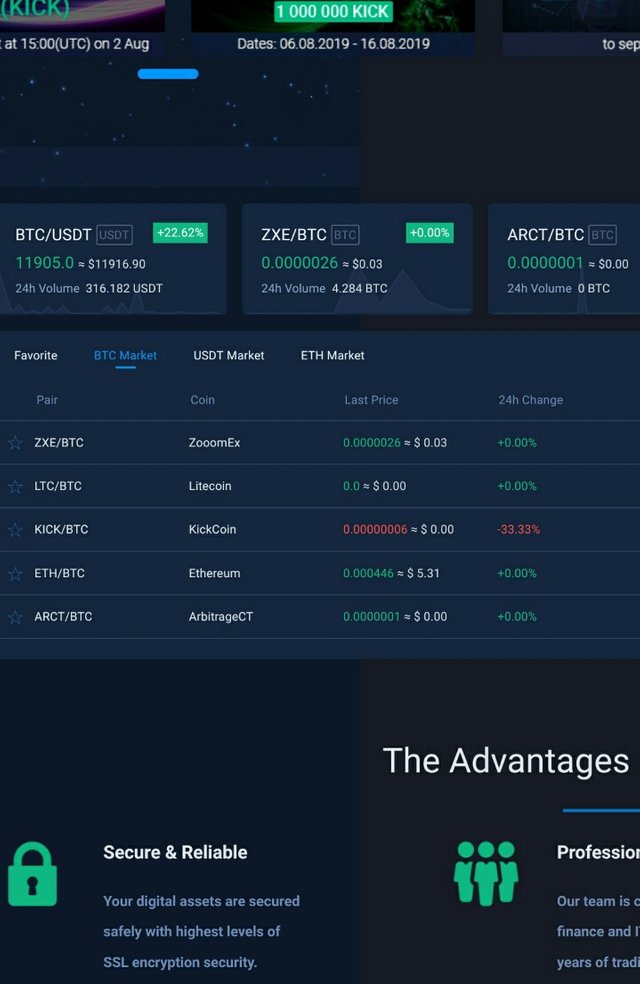 THE NEED FOR THE CREATION OF ZOOOMEX EXCHANGE
The members that make up ZOOOMEX team are traders who have also experienced the bad and ugly side of several Exchange in the cryptoworld and they have come up with a solution by creating ZOOOMEX Exchange with a high technology and features that will be able to make a difference in crypto trading. They have created a platform with user friendly interface, high security level and minimal trading fees that will permit traders to trade conveniently and comfortably. As an ordinary trader who is new to crytpo trading and professional traders, ZOOOMEX is designed to meet everyone's need.
ADVANTAGES OF BEING PART OF ZOOOMEX EXCHANGE
Every active user of ZOOOMEX Exchange will stand a chance of winning a lot of great prices while participating in different competitions and tournament on the Exchange.
however, the team Has created the first Tournament which is meant for active bidders which more information will be given soon ,please go to website https://www.zooomex.com/ and follow ZOOOMEX on social media to get regular updates of interesting events .
Below is an example of how the scoring points for the tournaments will look like:
Using BTC /USDT pair
-"User A" having a balance of $100 in his account as a result of his transactions on the Exchange by the end of the Tournament he has $110 which represents 10% profit.
-The next user say "user B' has $10,000 in his account as a result of Exchange transactions by the end of the tournament and discovered $10,500 in his account which means there was a 5% profit.
-The 3rd person say 'user C" has a balance of $1000 as a result of Exchange transactions by the end of the tournament and discovered $1,350 in his account which represent 35% profits. This then means that the winner for that tournament is "User C' the 3rd user who had 35% profit. The profits of the participant will then be calculated and any price due him will be paid without delay. And the distribution of price will depend on the level of winning.
ZOOOMEX is designed for traders to enjoy trading and earn extra fund by registering for and participating in different tournaments. This is indeed a unique Exchange offering what I have not noticed on any of the Existing Exchanges both Centralized and Decentralized. I can therefore confidently say that ZOOOMEX is designed with outstanding ideas that will revolutionize crypto trading around the world.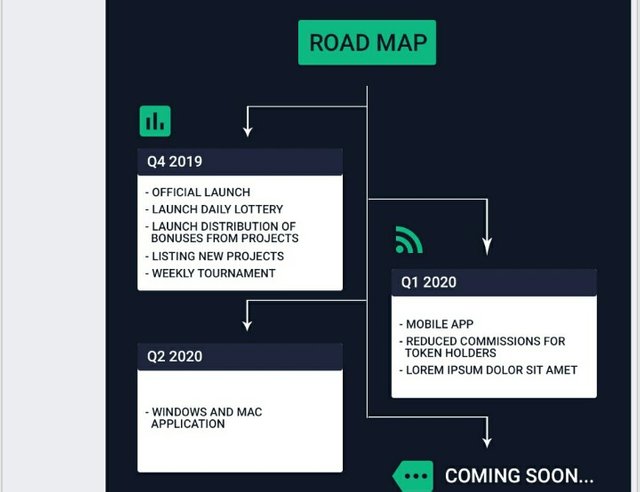 ZOOOMEX IEO is going on now and will end on the 12th of August or before then if all the tokens are sold out.
Website: https://www.zooomex.com/
Whitepaper: https://www.dropbox.com/sh/4soga73dpsxw849/AAC2xnw5iHpzm2trUZaoM6lqa?dl=0
Telegram: https://t.me/zooomex_en
Facebook : https://www.facebook.com/ZooomEx-Cryptocurrency-Exchange-468468037299795/
Twitter: https://twitter.com/zooomexcom
Authour's bitcointalk profile: https://bitcointalk.org/index.php?action=profile;u=2281902;sa=summary
Authour''s name: funex