User Guides | How to Connect ZilPay to Zyro

As the first step to Zyro.swap, you need to connect to your Zillqa wallet. In this user guide, we are gonna show you how to connect Zyro with ZilPay.
Step 1: Download the ZilPay Chrome Extension here:
https://chrome.google.com/webstore/detail/zilpay/klnaejjgbibmhlephnhpmaofohgkpgkd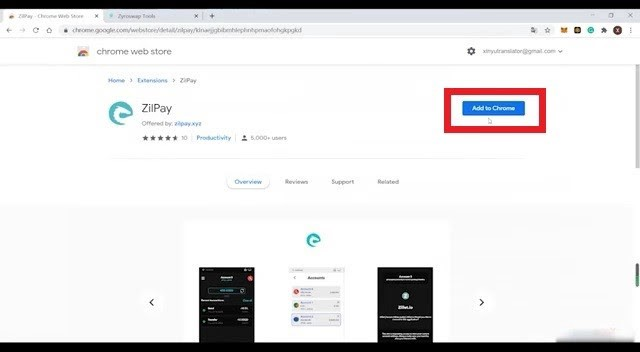 Step 2: Create or import a Zilliqa wallet if you already have one. In this tutorial, we will show you how to create one.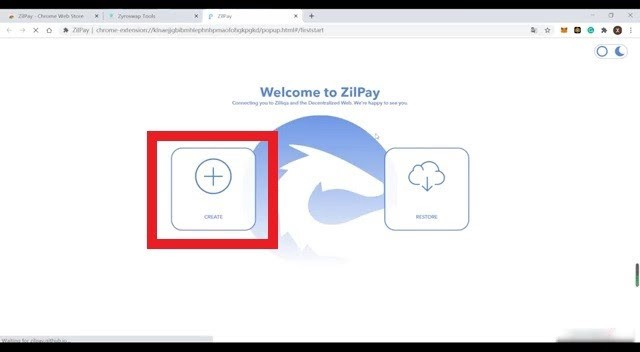 Remember to write down or print your 12 seed words in the same order as displayed. We recommend keeping at least 2 copies of it in different places. Once done, click [continue].
For safety reasons, the 12 seed words here were blurred.
Note: These 12 words are of vital importance and sharing them with someone else will grant them full access to your wallet and funds. Beware of scammers and never share it with someone you don't trust!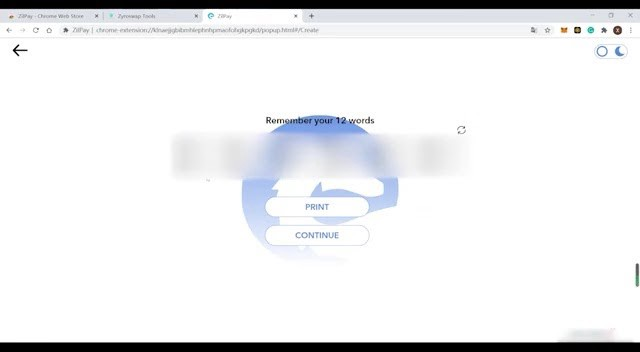 Once you have written down or printed the seed words, please verify them and set up a password before continuing.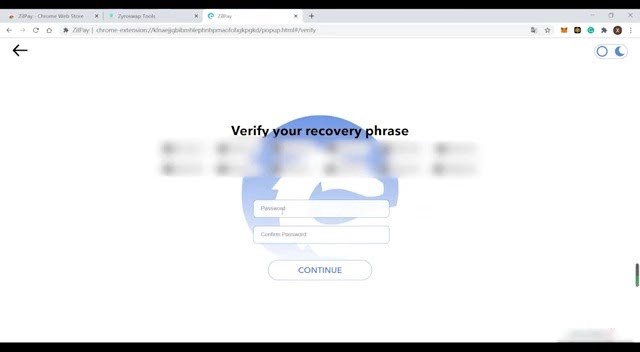 Step 3: Connect your wallet to ZilPay
Click Connect to a wallet and then choose ZilPay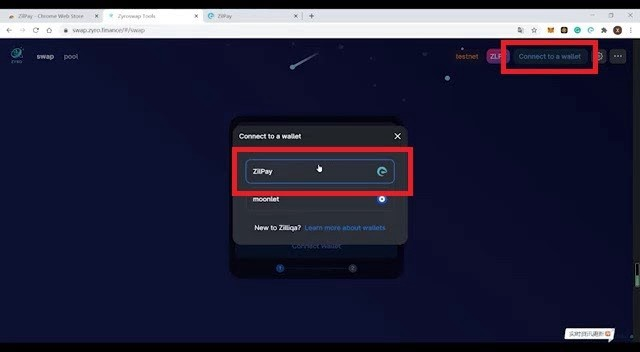 ZilPay will pop up, asking you to confirm. Click [continue] to connect your wallet.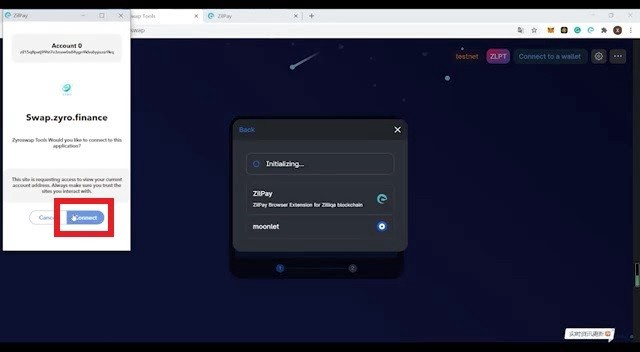 Contact us
Official website: https://zyro.finance
Twitter: https://twitter.com/zyro_finance
Telegram: https://t.me/officialzyro
Contract address: https://viewblock.io/zilliqa/address/zil1ucvrn22x8366vzpw5t7su6eyml2auczu6wnqqg