Zilliqa is a blockchain platform just before their mainnet launch. There was an oportunity to make an interview with their Head of Research, Dr. Amrit Kumar, so here it comes.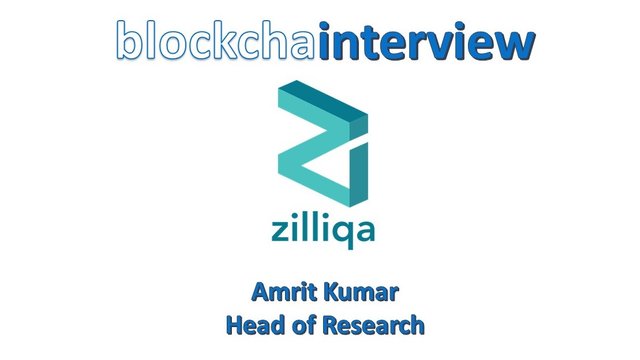 Here are the most interesting passages from the interview:
Amrit Kumar about the actual bear market and the influence on their work:
Our project never relied on the price of Ethereum or Zilliqa. We always had sufficient cash to support our R&D. Let the market decide, when is the right time for healing :-)
There was also many important information about their mainnet launch, which might occur in next few days!
During our internal stress tests in testnet, we observed a capacity of around 2 500 transactions per second, without smart contract transactions. Our development is definitely on track.
The mainnet launch was rescheduled, because we wanted to be sure, that we have enough time to implement some of the new ideas, which made the platform even more robust and secure. January 2019 seems realistic, we are working hard on it. (info from 12/2018)
One question aimed the advatages of Zilliqa project in compare with some rivals. Kumar answered:
Zilliqa is the first platform with sharding idea that provides a scaling solution, which ensures that the throughput scales linearly while the network itself expands. This solution are some other blockchains just exploring. Some our rivals even don't provide this feature!
We also decided to build a safer smart contract language called Scilla, which aims to eliminate some of the known issues from the past with smart contracts like DAO hack and others. Scilla will become even easier to provide mathematical guarantees about the safety and correctness of a smart contract. In my eyes, Zilliqa is uniquely placed in balance of scalability, security and decentralization.
You can find whole interview at www.blockchainfo.cz. In uncut version, you can also find information about Zilliqa development team discussions with Vitalik Buterin about sharding implementation and about some new partnerships.