ZelTrez: ShapeShift Integration Is Live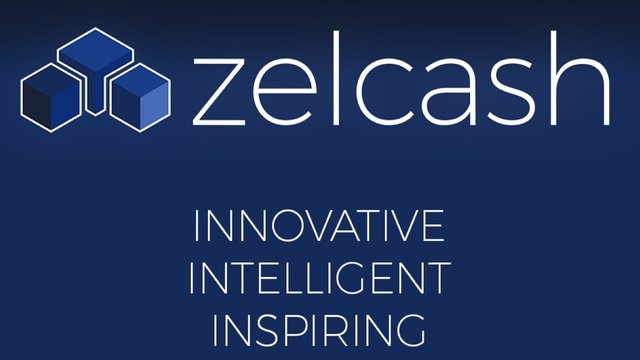 Hi Steemit and Busy!
---
I am happy to report that along with the release of ZelTrez 1.0.5, Shapeshift has been integrated as an affiliate exchange.
You can now seamlessly convert between Bitcoin, Litecoin, Zcash, OmiseGO, 0x, Golem and BAT within ZelTrez.
Bitcoin Gold (BTG) has also been added to ZelTrez and is fully supported already.
ZelTrez updates are semi-automatic and you will be prompted to download/install each update as they become available when starting the wallet.
Download ZelTrez today from the official website: https://zeltrez.io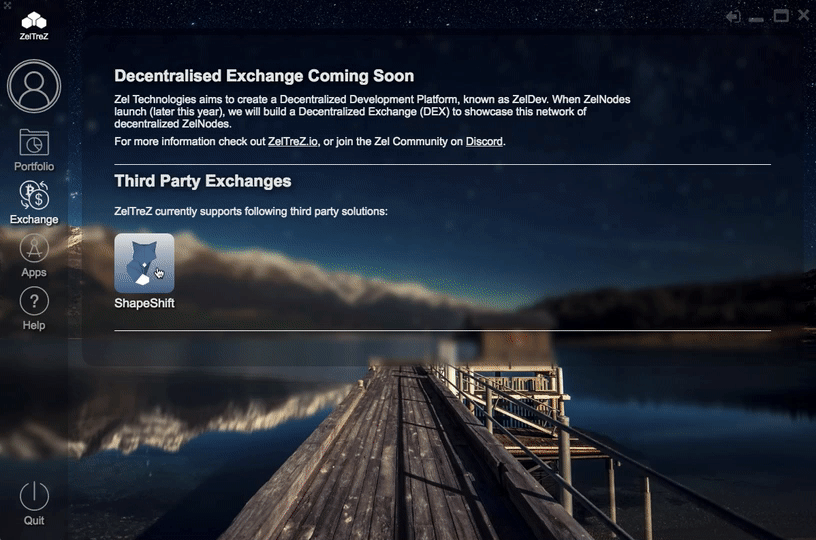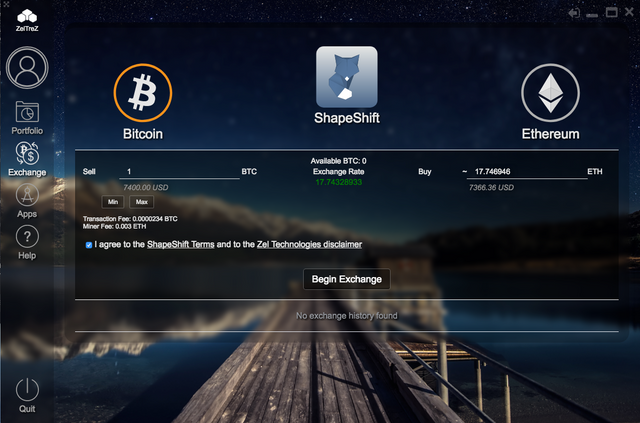 Curious to learn more about me?
Check out my introduction post.
Want to know why I use Busy.org?
Read about it in my comparison post.
If you enjoyed this post, follow me @ck-cake