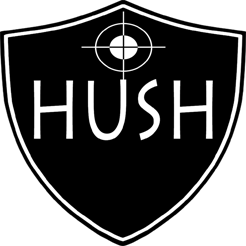 Zdash is rebranding to HUSH
Please bear with us as we update all our links / website / GUI wallets and github etc... to reflect this change
What you should know:
This name change will not influence sending/receiving/mining/trading your coins in anyway.
You can still use the same wallet, there is no need to update anything.
Our new windows GUI wallet will reflect this change on release. Your wallet.dat file will load just fine with that.
We will ask IVAN Vaklinov to reflect this Change on the Linux GUI wallet as well.
We will remove any ZDASH references in the code on github, but that is not a priority ATM.
---
---
Congratulations @beanz for winning the naming contest 100 STEEM coming your way this week.
My personal favorite was EquiCash submitted by @stoner19 but I had no say in the choosing.
@good-karma came so close with HASH but he was off by one letter.
We wanted to wait for a LOGO as well but we had already delayed our Windows GUI wallet to reflect this change and we do not want to delay that any longer. We will run another LOGO contest before the next major update.
Thank you all for helping us pick a new name for ZDASH
---
---
Website: https://zdash.io/ - https://myhush.org
Exchange: https://www.cryptopia.co.nz/Exchange/?market=HUSH_BTC
CoinMarketCap: https://coinmarketcap.com/currencies/zdash/
BCT: https://bitcointalk.org/index.php?topic=1688024.0