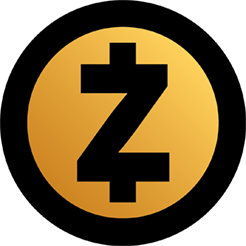 Hi,
This is my little Google Chrome extension that help you track ZCASH price.
Craziness with ZCASH price is fun to watch so I decided to create this.
Chrome Web Store link:
https://chrome.google.com/webstore/detail/zcash-price-ticker/okgakcilgbglfcbaclakjinnhjjnbbhf
GitHub Source Code link:
https://github.com/johnerfx/ZCASH-price-ticker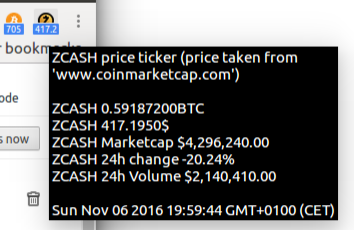 Values are being refreshed every 4 minutes.
No special chrome permissions are needed to install this extension.