ZB.com is a world's leading cryptocurrency exchange which enables global investors to trade crypto assets on one of the most secured exchanges under licence with compliance. Our vision as a block producer is to contribute to EOS ecosystem and advance EOS with our extensive industry experience and resources.
1. PUBLIC PRESENCE
Website: http://www.zbeos.com 
Twitter: https://mobile.twitter.com/ZB_EOS
Steemit: https://steemit.com/@zbcom
2. ID ON STEEMIT
A. Official block producer candidate name: ZBEOS
B. Location of company headquarters: Samoa
C. Expected location of servers: Singapore
D. Type of servers (cloud, bare metal, etc.): Cloud server at early stage and try bare metal for master sever.
OUR TEAM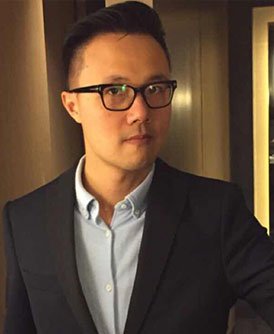 Wilson Choi    
Wilson Choi is co-founder of Beam Capital, a TMT venture capital fund that has invested in over 15 companies including Testbird, Aipai, VivaVideo, Boo!, Meike, LumiGame and Kadho.
Before starting his own business, Wilson worked as a derivative dealer at HSBC, helped banks and financial institutions to arbitrage and hedge risk with futures and various derivative products.
Wilson is a Chartered Financial Analyst (CFA) Charterholder. He gained his Bachelor of Commerce degree from University of Melbourne.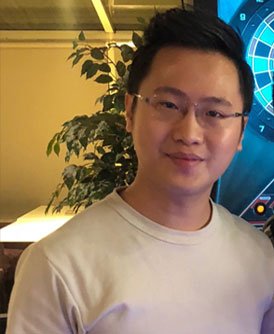 Benjamin Tin 
Benjamin Tin is the founder of Blueland.io, which is a startup engaged in crypto mining and over-the-counter trading, as well as development of blockchain applications. Blueland operates mining farms in various locations including China, Hong Kong and Malaysia. Benjamin is an early investor in crypto including EOS and ethereum. 
Prior to founding Blueland, Benjamin worked in private equity managing major deals across technology and retail sectors. He is a graduate from Imperial College London with a masters degree in finance.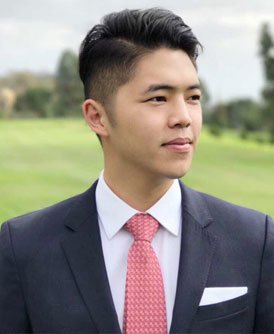 Titan Loo
Titan Loo is the founder and director of BlockOneX, a blockchain and cyrptocurrency focused investment fund. The firm provides cryptocurrency mining solutions, protfolio mangement utlizing real-time data analystics, automated arbitrage system and comprehensive trading strategies. 
Titan's unique background in finance and accounting has brought him to the cutting edge of crypto finance. Previously, he has advised on IPOs at CICC HK Securities and M&A deals at one of China's largest Private Equity firm, Hopu Investment Management. He has been focusing on start-ups implementing blockchain technology to disrupt finance and data service. His role at CubeChain is overseeing the operations of the mining farms as well as managing the funds for investment. 
Titan recieved his B.S from Leventhal and M.S from Marshall University of Southern California.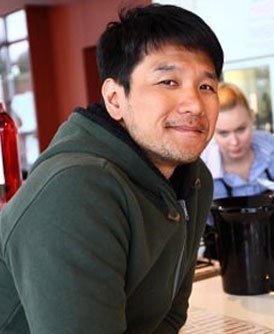 David Kwok
David Kwok had been a active speculator, arbitrager, robot trader in the crypto world for recent years. 
Being a profession as a  programmer for almost 20 years using different languages for developing wide range of applications, David is now dedicated fully in cryptocurrency.
3. TECH SPECS 
We setup 3 physical servers, 2 server in load balance and 1 backup, with the following specifications: RAM:64GB, CPU:16 cores, SSD Storage Disk Space:1TB.
We have 1 Server for test, RAM:16GB, CPU:8 cores, SSD Storage Disk Space:200GB.
4. SCALING PLAN 
We will add more nodes and upgrade our servers as needs. Every Instance can scale to RAM:256GB, CPU 64 cores, SSD Storage Disk 10TB.  
5. COMMUNITY BENEFIT
(1) Community Development Plan 
ZB Global has set up operation hubs in China, Thailand, Switzerland, Dubai. Our large global customer base will act as a solid foundation for the EOS community and boost the vitality of EOS ecosystem.
(2) Accelerating Global Circulation of EOS Ecosystem Projects
The cryptocurrency exchanges of ZB Global will help to boost the liquidity of EOS and EOS-based projects, accelerating the global circulation of EOS ecosystem projects.
(3) Ecosystem Development Plan  
ZB Global has extensive experience in blockchain research and applications which is able to support to Dapp of EOS to push forward the implementation of EOS ecosystem projects. 
6. TELEGRAM+TESTNET
Producer name: zbeosnode123

BP IP:161.117.8.154
Telegram: https://t.me/ZBEOS 
7. VALUES
ZB Global shares the same values of freedom and fairness with EOS community, we are willing to contribute to the development of EOS community and the popularization of blockchain technology.
As an EOS Block Producer, ZB EOS will focus on providing efficient, stable and secure node services, sharing openly with other projects in the space to facilitate development of EOS ecosystem.
Promote honesty and openness of operations, do no evil and will never use our advantages in terms of data flow or funding to maliciously suppress any organization or individual in the EOS ecosystem and oppose any direct or indirect bribery. 
ZB.com will provide full support for the upcoming EOS MainNet swap to ensure a smooth token registration for EOS holders on ZB.com.
8. POSITION ON DIVIDENDS
ZB.com strongly opposes any behavior which is deemed as "Vote buying". The revenues from the nodes will be used to support the development of the EOS ecosystem.
More specifically, the revenues will be used to : 1)promote and encourage more people to participate in the EOS community governance; 2) invest computer hardware, network and security upgrades; 3) allocated to funding the development of the core teams; 4) support DAPP ecological projects.