Australian PM Sees 'Massive Opportunities' in Blockchain Technology
Australian Prime Minister Scott Morrison is emerging as blockchain's latest hero after he stated that the technology offers massive opportunities in the financial markets.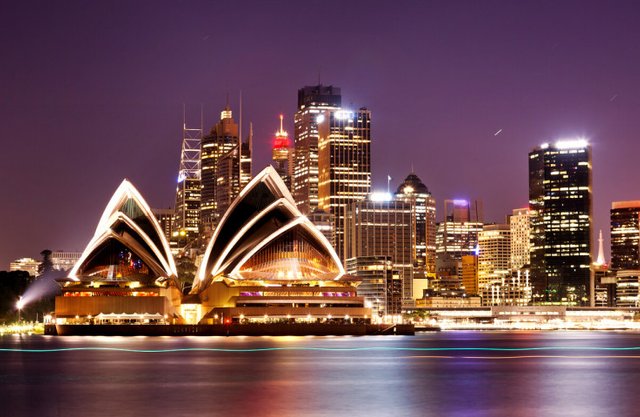 The new Australian Prime Minister, Scott Morrison, sees "massive opportunities" in blockchain technology and that it could transform the country's financial system by offering challenges to existing big banks.
In a short video clip posted on YouTube,CryptoLabs CEO Tim Meyer, Morrison's views on blockchain technology could make him the industry's new hero and the most senior official to advocate thetechnology.
When was asked his opinion about distributed ledger technology (DLT) and if he sees the technology providing solutions to make Australia's banking sector more efficient, the Australian leader initially said no. But his explanation of his answer revealed his true perception of the industry.
He stated, "When I was Treasurer [hisprevious role in Australian politics] I looked a lot at cryptocurrencies. But what we have now in Australia is a new payments platform which provides 24/7settlement, the biggest change in our payment rail system seen by Australia for decades," referring Australia's latest National Payments Platform rolled out in February this year, which provides almost real-time clearing between payment processors and banks.
However, he disclosed his background in the treasury sector and enthusiastically discussed the capabilities offered by blockchain the banking sector. "Let me be nerdy for a sec. but what is being done with DLT and blockchain is going to open up massive opportunities."
Morrison cited the upcoming legislation in the country's parliament, particularly the Consumer Data Rights and Open Banking Reform, which he said are areas where blockchain technology would have a more significant impact.
He added the best thing he likes about blockchain technology is its potential to "deliver much tougher competition for the big banks."
Morrison's "vote of confidence" to DLT comes as the country's financial watchdog, the Australian Securities and Investments Commission (ASIC) said it would keep a close monitoring on domestic cryptocurrency exchanges and Initial Coin Offerings (ICOs).
"We will continue to focus on monitoring threats of harm from emerging products (e.g., ICOs and cryptocurrencies), cyber resilience, the adequate management of technological solutions by firms and markets, and misconduct that is facilitated by or through digital and/orcyber-based mechanisms," ASIC said in a statement.
From: Cryptovest.com
Editor: Komfie Manalo