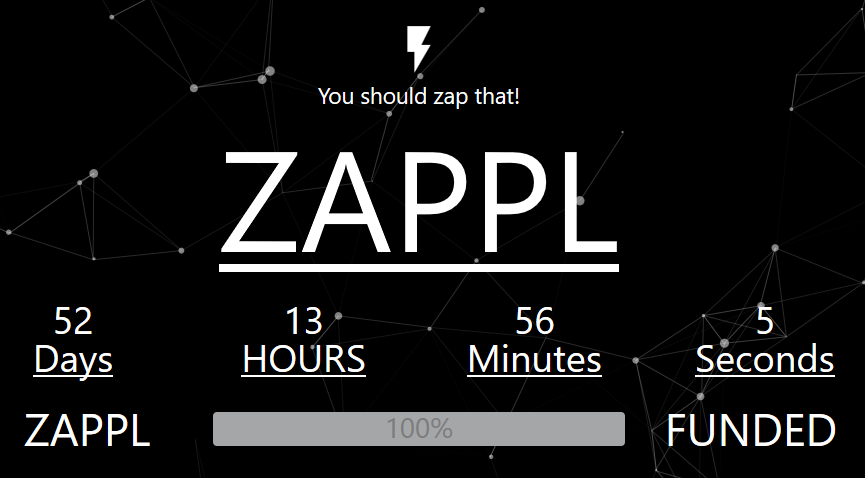 We would like to inform everyone Zappl is now 100% funded.
We'd like to thank everyone who has supported us since the project was just an idea that started on discord which has now turned into what we have here. A fully funded Decentralized Mirco-blogging social media app and website which will be developed over the next 9 weeks once we announce accelerated development has started.
We should be posting more information in the next day to couple of days about the start of the development. There should also be a F.A.Q post showing up really soon with questions and answers to most the question people are seeking about the zappl project.
We have multiple forms of ways you can keep track of the progress of this project which you will be able to find at the bottom of the post. So once again we would like to thank everyone for helping us with this project.
Thank you everyone!
---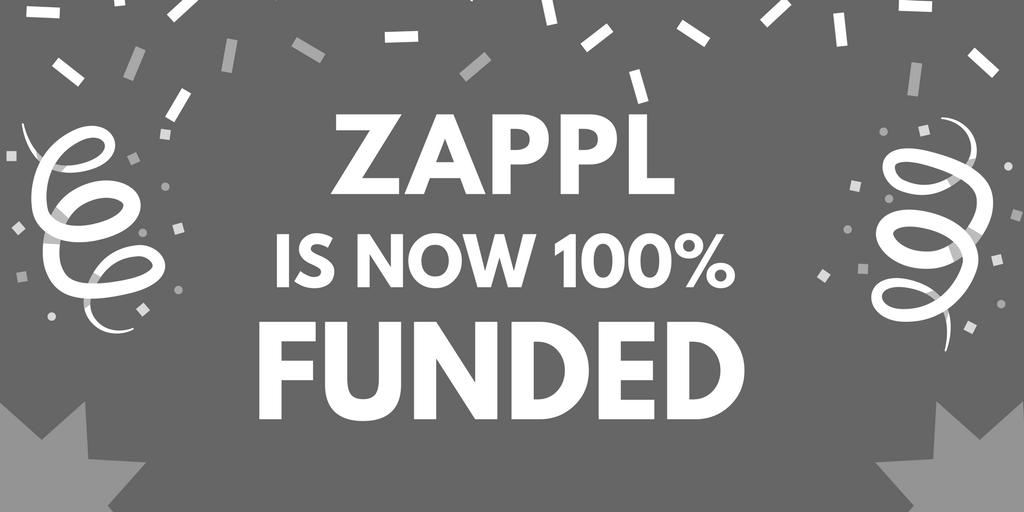 ---
Find out more about projects and features here:
Zappl Decentralized Micro-blogging Social Media Website.
Bringing A Twitter Like Service to SteemIt.
Sneak peak video of Zappl
---
The Zappl Team
Our social media profiles and misc:
Twitter | Facebook | Discord | Patreon | steemitchat
Follow, Upvote, Comment, ReSteem, Share
@thedegensloth, @steemitqa , and @zappl

STEEM ON! :)