In Case You Have Not Heard... Twitter Is Now 280 Characters!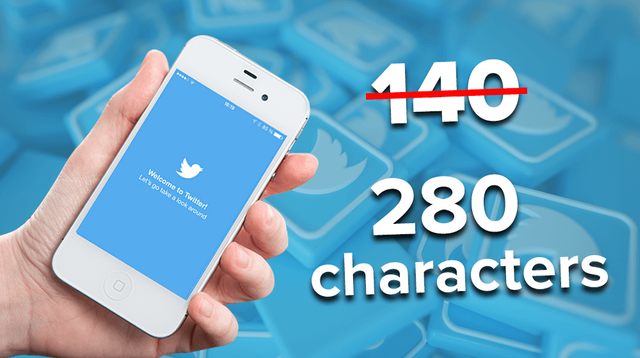 So as many of you know... I am a DIE-HARD user of the social media platform Twitter.
I not only love it but have built an entire career on twitter, tweets and with 41 accounts spread across the twitter-sphere I have many thoughts on what I would like to see and 280 CHARACTERS WASN'T ONE OF THEM.
Get us some practical features... An Edit Button is #1 on everyone's list who uses the platform regularly. In its current form if you misspell or otherwise want to change anything your tweet needs to come down and be reposted. It's a colossal waste of time and I know from regulars like me... The most requested feature.
Instead we get 280 characters. For those of you that can't articulate in short sentences or don't understand the platform this might seem like a big deal. To someone like me who literally has made a career out of two liners it is unnecessary.
For seven years I have had two lines to make a first impression, make consumers take notice and turn simple, random thoughts into important agendas because I understood that Twitter is not like Facebook. It's not about rambling about the thoughts and daily BS that no one cares about. It's a business tool and treated as such one of the most effective, important forms of communication that exists, in real time.
By pandering to the masses who (BTW) will still NOT understand Twitter any better than they did a week ago I feel like I need another possibly more lucrative outlet. Zappl perhaps?
Follow Me: Twitter @Travelinggreek @SteemitGirl AND NOW ON @Zappl-> @Travelinggreek