ZapFic Writing Contest Entry for Week 98: Love is Blind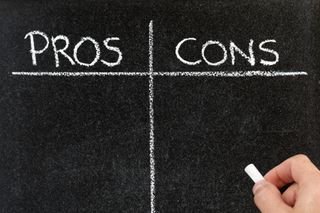 Love is Blind
Source
Indecisive Mary made a chart of pros in one column and cons in the other to make all decisions. Connor was no exception. They married and her inheritance was gone in 6 months. No cons for con Connor were on her chart because love is blind.
This is my entry for the ZapFic Writing Contest for Week 98 using the prompt: column. ZapFic is a very short story that is written in 240 characters or less using the weekly prompt. This fun contest was created by @felt.buzz. To find out how you can enter, please go here.
Are you looking for another caring community where your creativity and imagination can run wild? A place where you have the opportunity to win prizes for your participation? Are you looking for support or for a place that you would like to support? Then head on over to the Freewrite House and have some fun.