Još jedan dan je za nama, pravo proleće i još jedan predivan zalazak sunca.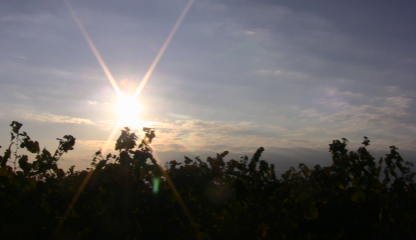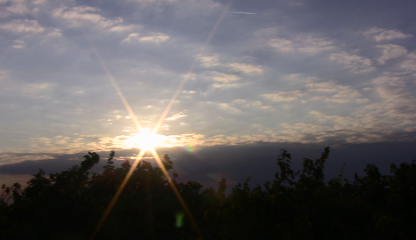 Zraci sunca koji se probijaju kroz oblak i daju mu specifičan odsjaj, uživajte u svakom trenutku njegove lepote.
---
Takođe, želela bih da ukažem na to, da od ovog posta, benefikujem (poklanjam) 20% moje nagrade Zajednici Steem-Banat (@banat) za dobrobitne svrhe okolnih sela i mesta.
Beneficije mogu se uraditi jednostavno na SteemPeak.com sajtu, u njihovom Editor-u
Ujedno, apelujem sve korisnike koji žele da pomognu Zajednici Steem-Banat da imamo lepše okruženje domovine, i ako mogu nešto da daju od svojih nagrada u dobrotvorne svrhe sela i mjesta da se pomogne gde je to potrebno.
Steem-Banat Zajednica je jedna od retkih, iako je nova, ideja je ekstra, jer je to u mnogim mestima neophodno!
---
Ljubi vas vaša Maja
(Sadržaj teksta, kao i slike i video zapisi su moji lični i privatni podaci.)
---
Moji Profili na svim Decentralizovanim Steemit Blockchain Platformama (DSBP):
[Partiko App] [Busy.org] [Ulogs.org] [SteepShot.io] [D.Tube] [Vimm.TV] [DSound.audio] [DMania.lol] [Memestagram.io] [DLike.io] [
Steemit.com / https://signup.steemit.com/?ref=obsesija
] [
Stage.Steemiz.io
] [
Zappl.com
] [
Musing.io
] [
SteemEngine.net
] [
SteemHunt.com
] [
SteemPeak.com
]
Kao i na svim ostalim Decentralizovanim Blockchain Platformama (DBP):
[Bit.Tube]
[Bit.Tube App - Instalirajte ovaj novi, neverovatan dodatak za vaš Browser - i vaše provedeno vreme surfovanja po Net-u, bilo gde, na bilo kojim stranicama i sajtovima, biće isplaćeno u Tube Krypto-Valuti. Unovčite buduća surfovanja i vaše dragoceno vreme na Net-u.]