EVOLUTION OF A NEW REVOLUTIONARY GAMING PLATFORM KNOWN AS YUMERIUM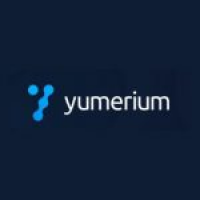 Introduction
Gaming activities all over the world has been on the increase since it´s invention.The passion of gaming creates an avenue for Yumerium to contribute in its activities by the introduction of an earn-to-play model which will facilitate more adoption and massive growth of the gaming industries. Yumerium uses a decentralized system that enables a suitable environment between individuals playing the game and also people that are creating them. One of the several ways in which yumerium gamers are motivated and more gamers are as well encouraged to embrace the platform is through the introduction of a token enabled environment, which can improve the earning capacities of gamers and developers.
Yumerium And The Gaming Revolution
Gaming industry all over the world is creating new waves in the market economy, having of about $USD 108.9 billion in terms of its revenue in the year 2017. Top companies take the largest share in this revenue generation but yumerium module will be bridging this gap by enabling developers possess the necessary tools that will reduce cost and maximize gamers acquisition and retention, by using yumerium platform issues of piracy will be drastically reduced. Yumerium main target is to make gamers have an early taste of the game after the game is being released and therefore discouraging several activities of hackers by launching the token prizing system on blockhain which makes hacking activities becomes nullified.
The Yum Contract
The introduction of YUM contract makes any game purchase be made at a cheaper and affordable price. Yum tokens is as we easily accessible and very easy to obtain due to playing of the games using rewards campaign systems, using this, encourages more gamers to the system. Developers are duely involved in the aspect of making them have the liberty in controlling how their tokens for any game that is won when any gamer patronizes them. Making gamers create more interest using the Yumerium because of the suitable atmosphere.
Using blockchain technologies by yumerium makes the reward of players very efficient which definitely reduces high cost of using the conventional market system. The building of yumerium platform and the implementation of various modules such as native token, game SDK and Yumerium game platform promotes the various gaming activities. Through these they make influencers benefit from the platform and also the use of referral code makes any influencers gain to increase exponentially. Using yumerium SDK, makes developers take the ownership of establishing their sites for any future innovations.
Conclusion
Succinctly put, Yumerium is a suitable platform that promotes gaming activities by the provision of an effective atmosphere that promotes gamers, developers and game influencers activity that removes centralized platform and introduces a well-known decentralized system which enables smart contract optimization. Yumerium also reduces complications of crowdfunded accounts, with the use of a decentralized system making any transactions on the yumerium platform a success and it will
Other Important Links
Website: http://www.yumerium.com
Whitepaper: http://www.yumerium.com/resources/files/whitepaper_v1.0_en.pdf
Ann Thread: https://bitcointalk.org/index.php?topic=3272290.0
Reddit: https://www.reddit.com/r/Yumerium/
Facebook: https://www.facebook.com/Yumeriumtoken/
Twitter: https://twitter.com/yumeriumtoken
Telegram: https://t.me/joinchat/H5o7EE7ncnHvSXJJYWSLYg
My Bitcointalk Username: Macmelody
My Bitcointalk Profile Link: https://bitcointalk.org/index.php?action=profile;u=1102373;sa=summary