Old Woman (72) is Youtube Star*
Age couldn't beat her, she was the one who beat age. In addition, he eradicated poverty from the family. This is a 72-year-old woman. He gained a reputation as a popular YouTuber at this age. Millions of people around the world follow him.
Inhabitant of Bonvilla in Ilambazar de Birbhum, this old woman in a white sari has won the hearts of Internet users. Currently, his YouTube subscriber count is around 11 lakh. The YouTube company brought Gold Play credit to its 'Willfood' channel blog in 2020. The family earns 10-12 lakh rupees per year from this channel.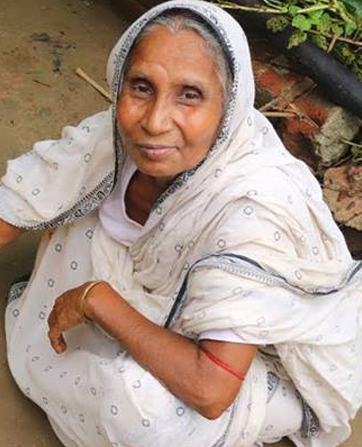 Pushparani was also helped by her stepmother
For those who like to watch cooking videos, especially Bengali cuisine, Pushparani Sarkar's YouTube channel is very popular. Chanel's "master chef" is a 72-year-old woman. The popularity of its cuisine is not only in India, but all over the world. Even the Chinese follow the YouTube channel "Wilfood". He got the YouTube star badge for his delicious food.
Pushparani's grandson Sudip Sarkar opened this YouTube channel in 2016. And in the first video that was posted, the pumpkin blossom bara was cooked. In the kitchen, which is surrounded by a thatched tent, he cooks with spices and vegetables from the garden, fish from his own pond. Pushparani was also helped by her mother-in-law.
This young woman in a white sari has won the hearts of internet users
Pushparani made a video about different types of Bengali cuisine. The number of Chinese subscribers to the channel is not low either. About 46,000 Chinese follow this chain. In addition, residents of Bangladesh, Africa, Turkey, England and America follow Pushparani. You can keep an eye out for this old local lady's cooking before making various items ranging from hilsa to katla, from thanksuni leaves to pumpkin, squash, meat to eggs.